30 May

A New Adventure Begins!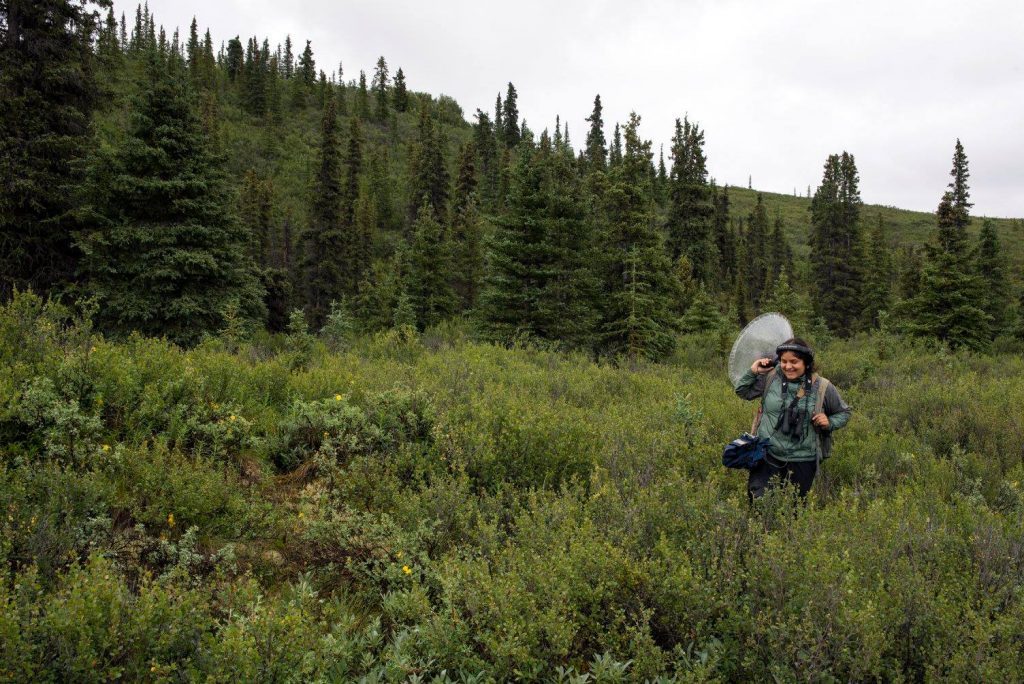 So first I'd like to begin by introducing myself. My name is Griselda and I am a returning intern. Last summer I was fortunate enough to receive an internship position at Denali National Park & Preserve and I can say without hesitation that it has by far been one of the most rewarding and beautiful experiences of my life. I completely fell in love with Alaska's natural and wild beauty. Alaska was a country in which I knew I could go backpacking for days without encountering any human disturbances, and that was something I had never experienced before, despite growing up in Colorado whose Rock Mountains many consider able of providing that type of isolation from our developed world. So it was because of these amazing experiences which I gained by doing data collection and field work  in nature that I was compelled to apply to the Mosaics in  Science Internship program again. This summer I will be on the opposite end of the spectrum in terms of location. The next ten weeks will be spent working for the National Park Service South Florida & Caribbean Inventory and Monitoring Network. I am looking forward to all the great experiences and skills I will gain this summer! Getting the opportunity to do a little exploring of Everglades National Park, which is where I will be staying this summer has made me all that more excited for my summer here.
How all this came to be : So a bit about myself: I am 22-year-old Mexican-American woman studying Fish, Wildlife and Conservation Biology at Colorado State University in Fort Collins, Colorado with a minor in Ethnic Studies. I was born and raised in Aurora, Colorado and although I grew up in an urban setting my connection to the natural world was still a strong one. As a young child I craved being outdoors and would seek any opportunity I could to be outdoors, whether it was simply going to the backyard to help my parents with the garden or going to natural areas for day-long family picnics where I wandered through the trees with my sisters and cousins until dusk, pretending there was nothing more to life than the pure bliss I felt at those moments when I was surrounded by the people I loved with my feet and hands covered in dirt, my hair tousled by the wind and my soul singing with joy. It is, in part, because of those moments that I cherish so much that I first began to develop a love for nature and the land; a love that would develop into a passion for the conservation of all things wild, from something as small as lichen to something as large as a grizzly bear. I grew up in Aurora, Colorado but both my parents come from a rural community in Mexico so they began to install a love for all things natural and wild inside of me since I was a little toddler. I recall how much I would enjoy listening to my parents' stories about their experiences growing up in rural south-central Mexico. Another reason I came to value nature so much was because of the sacrifice I would see my parents make to take us outdoors. Although they were often working, from sunrise to sunset six days a week and didn't have the time or means to take my siblings and I out to natural areas on a frequent basis they still made an effort to take us out to the mountains or grasslands at least once every two months. Seeing the sacrifice my parents would make to take us outdoors made me cherish those days we got to spent outside together as a family all the more. As I grew older my passion for nature and helping preserve its beauty grew, as did my passion for other things such as literature, history, art and all activism that aimed to protect the environment and that addressed social justice issues (specifically in regards to indigenous communities). That is how I came to be at CSU studying both Biology and Ethnic Studies, and it was through my job in the Listening Lab with the National Park Service, which I first heard about from one of my Wildlife professors, that I then heard about the Mosaics in Science Internship program.