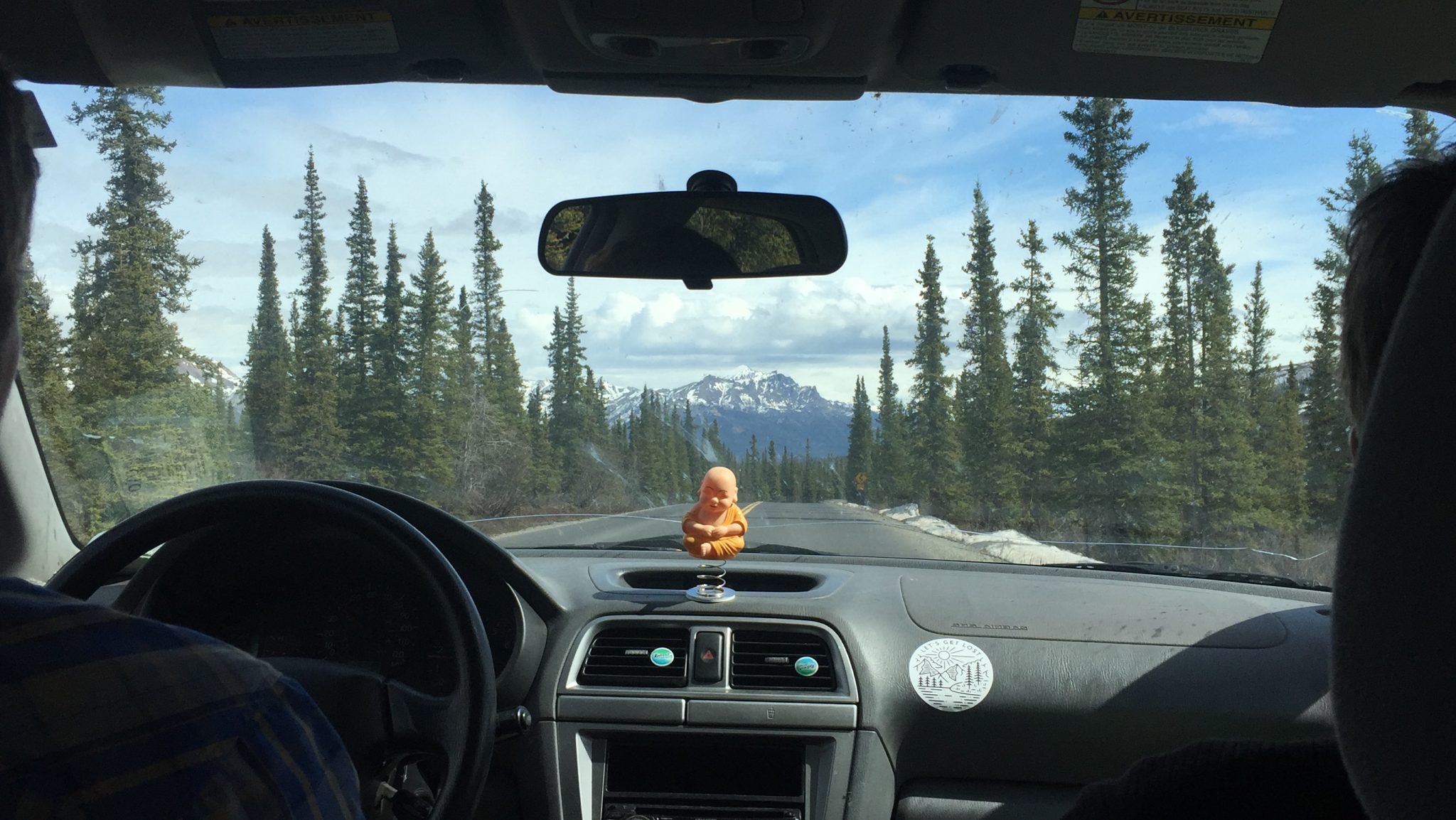 23 May

That One Time an Island Girl Went to Denali

 Hello everyone! My name is Amber Roberts and I'm lucky enough to say that I was born and raised on the island of Saipan.

Now, you may be wondering: "Saipan? Doesn't she mean Spain?" or "Where is that? What's that near??" or "Say-payn? That's a weird name" or "Lemme Google that."

To rip off that band-aid quick and easy:
I mean Saipan.
It's south of Japan, east of the Philippines.
It's pronounced "Sigh-pan."
Yes, it is beautiful, yes, the water is that blue, and 100% yes, it's real. 🙂
I am an island baby through and through – warm waters and sandy beaches are my safe havens. I adore the ocean so much that I'm not ashamed to admit that I cried during Moana because let's be real: "How Far I'll Go" is my life's theme song.  I grew up boogie boarding, surfing, snorkelling, and playing volleyball right on the white sand beaches every week.  My upbringing on this island, in tandem with my own indigenous Palauan culture, gave me a unique appreciation and admiration for the ocean that now pushes me to protect her at any cost.
So… it might catch you by surprise to hear that this warm-lovin', ocean-frolicking island girl decided to spend a summer looking at insects in Denali National Park and Preserve.
I know – I decided to trade comfort for adventure, a life on the coast for a life deep in Interior Alaska. Instead of tiptoeing around the edge of my comfort zone, I lept right on out of it. Young Amber would have never, in a million years, fathomed spending 11 weeks amongst bears, moose, and wolves on spongy tundra surrounded by nothing but land, land, and more land. While many of my colleagues and friends are concerned for my well-being, mostly because I have absolutely ZERO experience with this type of outdoors scenery, I'm actually incredibly excited to be here.
During my academic career at Stanford University, I focused my Earth Systems degrees (my B.S. and M.S.) on understanding coastal and ocean ecosystems, and the decision-making processes behind their management – a far cry from entomological research deep in the Alaska wilderness.  And while the only commonality that I've found so far between Saipan and Denali is that they both have a knack for thriving mosquito populations, I'm retaining my enthusiasm to work in this new field in a such a new space.
I've only been here for two days, but I've already learned so much from my mentor, Jessica, and a GIP intern, Felix, and I'm really stoked to learn more from them in the next 11 weeks! To give you a little background, our project seeks to better understand arthropods, mainly insects and spiders, throughout Denali. To do this, we're trying to document the diversity, distribution, and phenology of pollinators (i.e. bees, flower flies, butterflies) across elevation gradients. I know nothing about insects, but both Jessica and Felix have so much knowledge to share that I'm not too worried about being left in the dark.
To conclude, I'm really excited to be here and try my hand at something completely foreign to me. However, do be prepared – I reckon that some of my future blog posts will be about me freaking out because of some insect or furry creature that crossed my path.
Until then, I bid you all farewell!