31 May

My Introduction to Point Reyes

Stretching along the Northern California coast and home to over 1500 species of plants and animals, Point Reyes National Seashore offers plentiful opportunities to connect with the area's several cultures and diverse habitats.
One of the park's most popular sites is the northern elephant seals (Mirounga angustirostris) that can be found stretching along some of the park's beaches most of the year. Currently, most of the elephant seals that can be seen are molting females and juveniles. Called a catastrophic molt, elephant seals lose their old skin and hair in patches abruptly.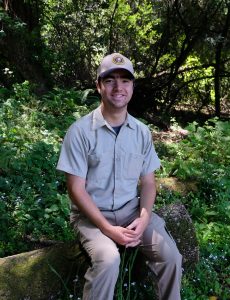 Even though the famous lighthouse is undergoing repairs, Point Reyes offers hiking trails for those of all abilities, and I familiarized myself with four hiking trails just in my first week, including the Woodpecker and Kule Loklo trails. Along these paths, a myriad of birds can be heard and seen, including the state bird the California Quail (Callipepla californica) which I have seen almost 20 times already!
In addition to the park's wildlife, the histories and cultures of the Coast Miwok, European explorers, maritime history, and ranching history are told at the park. A main aspect of my internship is to assist with Big Time Festival, a Coast Miwok event that happens every year.
Looking forward, I have plans to spend a day with the snowy plover ecologist and the park archaeologist, both longtime interests of mine. So be sure to come back each week to follow along, and as always, if you have any questions or comments feel free to check-in down below!