USMP for Federal Land Management Agencies
My main project during the summer will be the Unstable Slope Management Program (USMP) for federal land management at Chiricahua National Monument. This project is intended to provide map data with information pertaining to unstable slopes. The first phase is the evaluation of a variety of slopes with the goal of completing the USMP database for present and future asset management needs. During the summer, I will be working with Erica Doody and Brooke Kubby, both of whom are Geoscientist in the Parks (GIP) interns. We will be identifying, categorizing, and rating unstable slopes along the trails and roads using the USMP rating criteria. Next week, the three of us will be camping for three days at Chiricahua National Monument and training with Eric Bilderback, the NPS IMR geomorphologist. We will work with him and learn how to rate slopes and upload the data on to the website. The USMP criteria require field inventory and condition assessment using Microsoft Access and Google Earth. It involves database entry, condition rating, and performance evaluation using the USMP web page. The project also uses Geographic Information System (GIS) for delivery of USMP data and Information.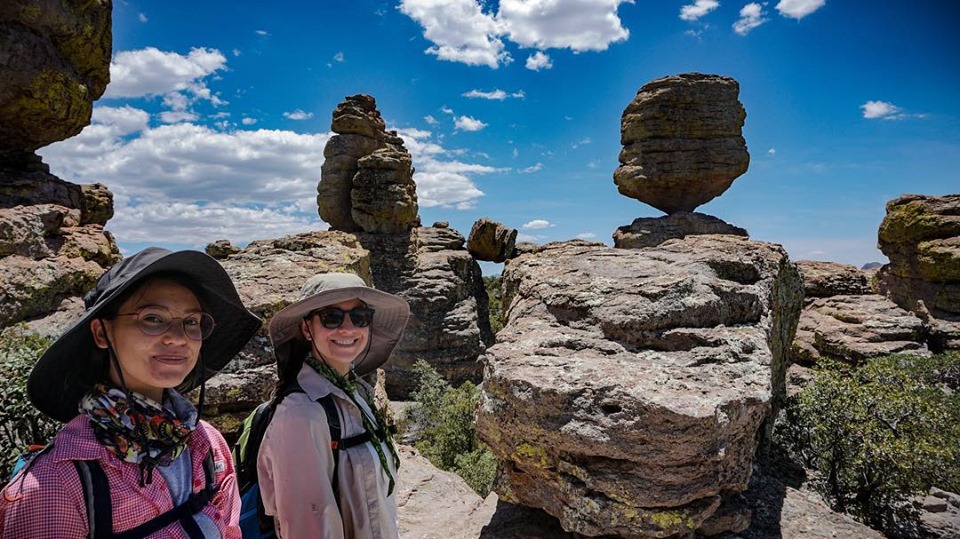 Usually, in the southwest, the environment remains dry and quite arid throughout the year. The region experiences seasonal monsoon rains from late June to early September. This rapid precipitation leads to flooding, flash floods, mass wasting, rockfalls, debris flows, and landslides since some rocks are easily eroded during the monsoon season. The USMP can help the Southeast Arizona Group (SEAZ) because the region is arid during the majority of the year and during rainy seasons the parks experience intense rainfall events over a short period, creating an increase in surface runoff, leading to geologic hazards. GIP interns and I will identify assets that are unstable or in need of repair prior to failure. The goal of this project is to reduce risk and deterioration of infrastructure in the park.
Until next week,
Estefanía