04 Jun

The Scientists The Rangers Go To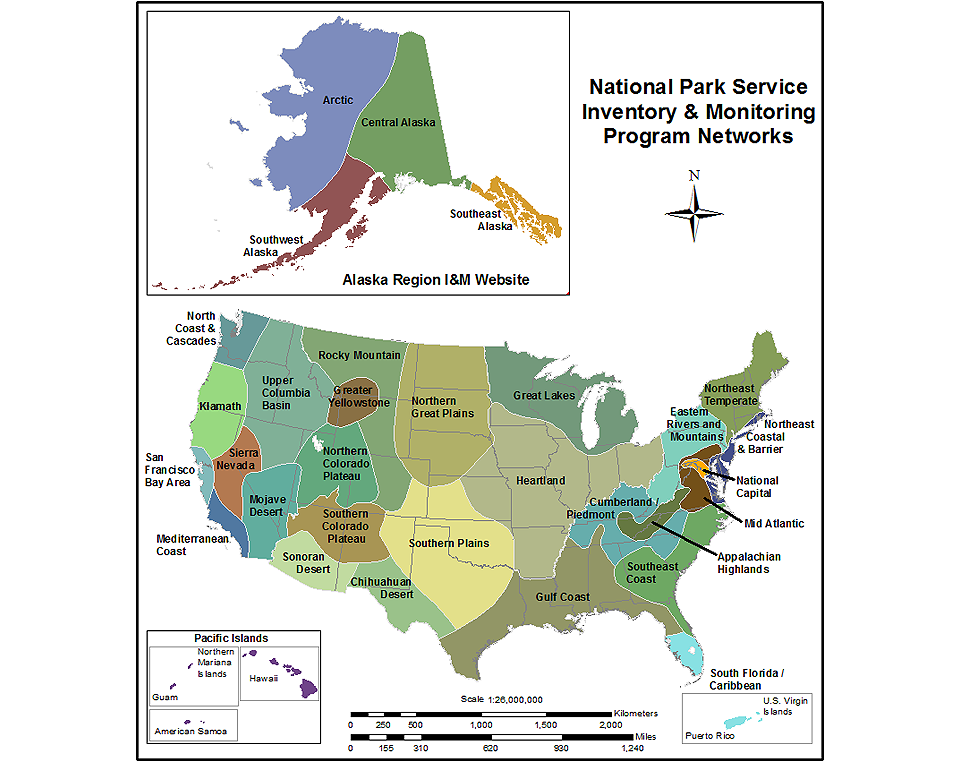 Last post, I mentioned that I am the new intern at the SFCN office in Miami. You might have wondered what that meant. The South Florida/Caribbean Inventory & Monitoring Network (SFCN) is one of 32 National Park Service Inventory & Monitoring Networks across the United States. These offices focus on monitoring different "Vital Signs," which are various high-priority natural resources or processes important to the parks within each network.
For example, here at SFCN, researchers identify and monitor trails and campgrounds within Everglades National Park where visitors have unintentionally spread invasive plants. Another project made use of a scent detection dog, visual surveys, and audio recordings to find which bat species were present in the seven parks within network. The marine environment also features prominently in their work. For example, thanks to their annual monitoring, not only was a massive coral bleaching event in the U.S. Virgin Islands documented in 2006, but the slow recovery process is being tracked as well. This last example highlights the importance of regular monitoring; without the pre-2006 data; we might not know what normal looked like before disturbances cause such drastic damage to these invaluable natural resources.
Most people may only think of rangers when they think of who works at the National Park Service. But without the behind-the-scenes scientists in the I&M division, so much of the natural happenings within the parks nationwide might go unnoticed or undocumented. Not only do these scientists have expertise in software like ArcMap and R, they often get to travel throughout the network to collect the data they analyze. Who wouldn't want to SCUBA dive in the Virgin Islands, fly a helicopter over island bird colonies, camp in the backcountry Everglades, and more as part of their job? Sign me up!