23 Jul

Fish On!

The focus for this week's blog is something special. I recently accompanied the fisheries crew for an electrofishing survey! Before we drove out to the site, I got to pick out a pair of waders for the trip and this was my first time wearing waders!

Along a creek in Point Reyes National Seashore, Kevin García López and I assisted with work at three sites. At each site, a section of the creek had to be sectioned off before the electrofishing machine could be used to stun the fish. I helped to catch the fish with a net in the creek and write down data about each fish caught. 
Walking from site to site with all the equipment was tiring, coupled with the fact that we were wading through the creek upstream! But the hard work was rewarded by being able to see these creatures up-close:
Steelhead trout (Oncorhynchus mykiss)
Sculpin (Cottoidea)
Pacific Lamprey Ammocete (Entosphenus tridentatus)
California Giant Salamander (Dicamptodon ensatus)
This outing was a great experience, from learning how to catch fish in a creek and hearing about watershed restoration projects in the park.
In other news, I offered my plastic waste program "Unclogging Our Oceans: The Plastic Waste Crisis and Action" again. With mostly sunny skies, I helped guide a discussion and lead a 45 minute long beach cleanup on Drake's Beach! Each time I give the program I improve, and I cannot wait to teach more visitors about this subject and inspire action.
Also, Kevin and I accompanied Tule elk biologist Dane Horowski for a Tule elk (Cervus canadensis nannodes) survey in the park. Besides getting to see these wondrous animals, Dane shared great stories and advice about working for the National Park Service. 
This week also marks Latino Conservation Week. Kevin and I completed some community outreach at a local Latino Conservation event at Richardson Bay Audubon Center. Here, we set up a table representing Point Reyes National Seashore; Kevin presented about mammal skulls, and I talked about the relationship between plastic waste and migratory birds. Unbeknownst to me, a salsa dance instructor was hired for this event, so Kevin and I joined in on the fun!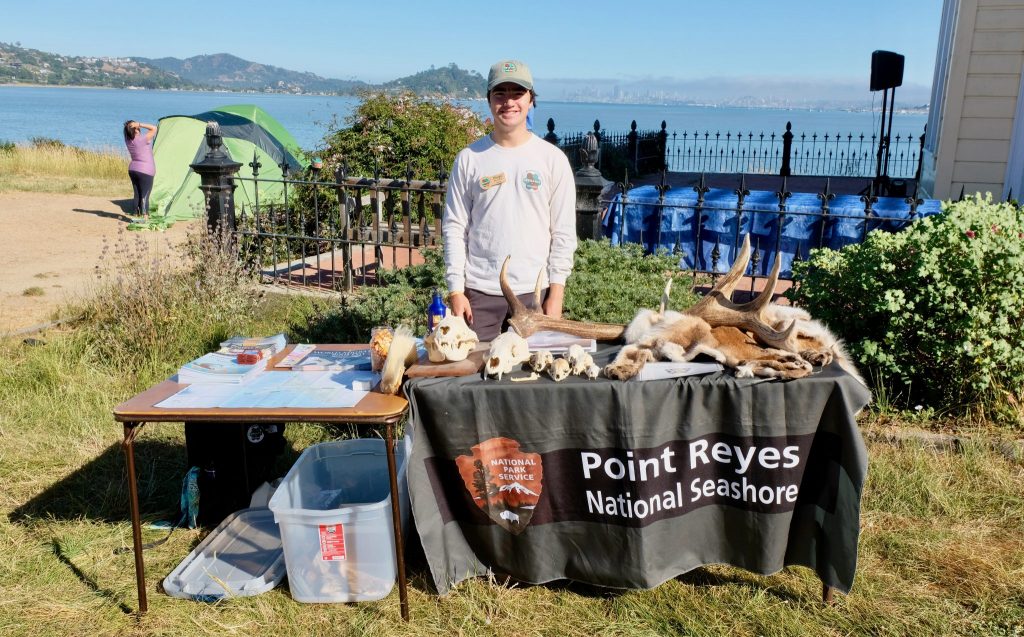 On the seashore, Kevin García López led a bilingual hike to kick-off Latino Conservation Week, and I served as event photographer and radio communications specialist to help Kevin offer the event.
That's all for this week folks! Thanks for reading this blog. I look forward to writing again in a week, and please leave any questions or comments below!