15 Jul

Lifeboat #36542

Welcome to blog number seven as I enter my last month at Point Reyes! In this entry I will highlight a learning experience I have had. A couple of weeks ago I assisted as a deckhand for the launch of Lifeboat #36542 at the Historic Lifeboat Station in the park.

Before the Life-Saving Station was established in 1889, the treacherous waters and geography of Point Reyes was the source of nightmares for wreck victims. The Drake's Bay lifeboat station where we launched the boat was built in 1927 and conducted three major rescues just in its first three years. As technology advanced, the Coast Guard closed the station in 1968. Lifeboat #36542 is a self-righting motor lifeboat built in 1953, preserved to remind of the park's coastal life-saving heritage.

With an eager crew and calm waters, we slowly began the job of moving the boat. Using car movers the lifeboat was moved inch by inch out of the boathouse along the tracks. This tiring work required the strength of the historic preservation crew and the interpretation interns. With the boat then ready for launch, I took the roll of deckhand to help guide the boat along the pier, After tying the portside rope down, the historic lifeboat sat in the water for an hour to allow the wood to swell with water again. The day concluded with successfully washing the boat down and bringing it back into the boathouse.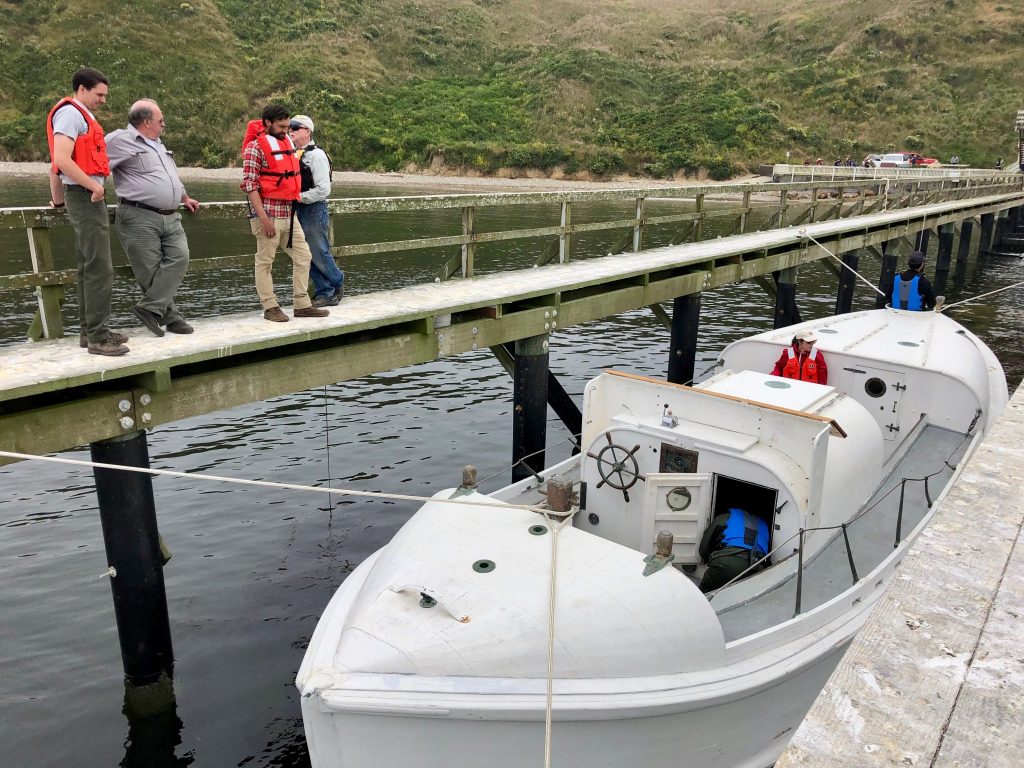 Beyond this maritime learning experience, I also gave my plastic waste ranger program, "Unclogging Our Oceans: The Plastic Waste Crisis & Action," for the very first time! I learned first-hand how to develop and present interpretive public events, and I am planning on offering the program a few more times before the internship ends.

As well, I had the opportunity to go tide-pooling on the Fourth of July, and the -1.6 feet tide was the lowest tide for the rest of the year! (See highlighted images below!) Thanks again for checking in on my adventures here at Point Reyes and feel free to leave any questions or comments below. Be sure to check-in next week for more stories and pictures!