11 Jul

Small Town with a Big Heart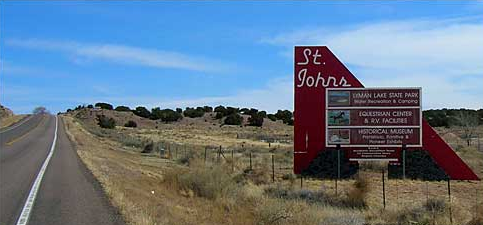 Last week was a great journey for me, I got to travel to St. Johns, Arizona where I hosted an education program for the public library. St. Johns is a community south of Petrified Forest National Park and has a population of 3,000 people; everyone is very friendly and close to one another. I was very happy to see this small community smiling and understand how someone like me can make a big difference from interpretation.
The activity I conducted consisted of teaching the students about the Earth's Layers. We began by showing the kids and teaching them about each of layer of the earth. To visually see what the earth layers looks like, I had them use modeling clay of different colors to recreate the layers of the Earth. They were very excited to build an Earth of their own. As soon as I got the play modeling clay out, they were very joyful and started rapidly putting their earth together. It was truly one of my happiest moments as an interpreter seeing little kids take after my program and smiling at the fact that they are learning. As they got done with their earth, I made them take a straw to make a core sample of the earth so that they could do relatively the same job as geologist do.
At the end of my program I had all the students form a circle to try to recreate the Earth's gravitational pull, so that each could understand how each layer in the Earth came together. This was a fascinating task for them since everyone got to participate along with learned how the Earth's layers consist of. I hope to come here again and learn more about this wonderful community. My supervisor, Ricardo Escobar helped me immensely to prepare for this program. I conducted the activity by myself and then practiced in front of a crowd. This has helped me become a much better and understandable public speaker, so that I may be the best interpreter I can be. These last few weeks have not only helped me grow professionally but has allowed me to also grow personally.