04 Jul

What a Hoot!

An unexpected adventure of my summer internship so far has been tagging along with Taylor Ellis, a park wildlife technician, for a Northern Spotted Owl (Strix occidentalis caurina) survey.

The Northern Spotted Owl is threatened under the Endangered Species Act as a result of timber harvesting and land conversions causing the loss of habitat. Recently, competition from encroaching barred owls has also caused a decline in spotted owls across most of their range. Barred owls are larger than spotted owls and more aggressive and have a broader diet which makes them more resilient to declines in habitat quality.
At the first site, the search for Northern Spotted Owls took us far off-trail with the most intense bushwhacking I have ever experienced. We scaled down a ravine, over a creek, and clambered back up the other side chasing the hoot of an owl in the distance. Luckily poison oak was absent here, but the thorns of blackberry bushes created some uncomfortable situations. After 90 minutes of crunching branches and weaving through shrubs, we reached them: two Northern Spotted Owl adults! The birds were magnificent, and we spent some time watching their behavior and taking down data.
After hiking out and driving a short way, we had lunch before quickly heading off to the second site. Here, we hiked under barbed cattle fencing and down a fern-covered slope. Along this path, I noticed poison oak and made extra care to choose my movements carefully. The trek to the nest was only 30 minutes, but after the tiring morning at the first location, I was very glad once we reached the second destination. Here, we encountered two adult Northern Spotted Owls and a fledgling in a nest. The spotted owl survey was quite the adventure, making for a very memorable and tiring day.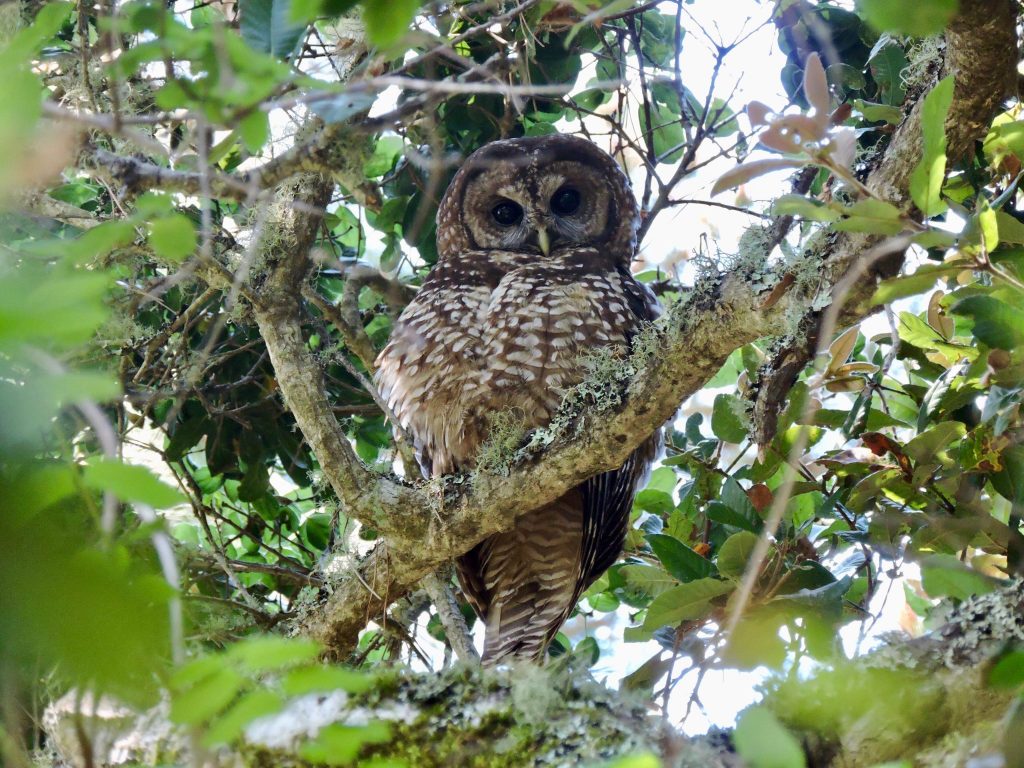 More recently, Kevin García López and I developed and provided programming for a YMCA summer camp group visiting the park. Kevin taught the Kindergarten through 2nd grade children how to use binoculars, and I took them on a hike to learn about earthquakes. The programming ended with a Junior Seashore Ranger ceremony for all the campers, and all of their smiles receiving their patches was an amazing experience.
Now more than halfway through the summer, thank you for checking in here, and be sure to tune in next week for more stories and pictures! Please feel free to leave any questions and comments below!