05 Aug

The Reason Why I'll Never Eat Another Mainland Banana
I'm Bananas for Hawaiian Bananas
Today, I am here to discuss an important topic: apple bananas. Apple bananas are a type of banana that's grown in Hawai'i, a variety of which I have fallen completely in love and will forever have in my heart. Apple bananas are smaller than typical mainland bananas and are oftentimes described as being sweeter and tarter. They have even been compared to candy.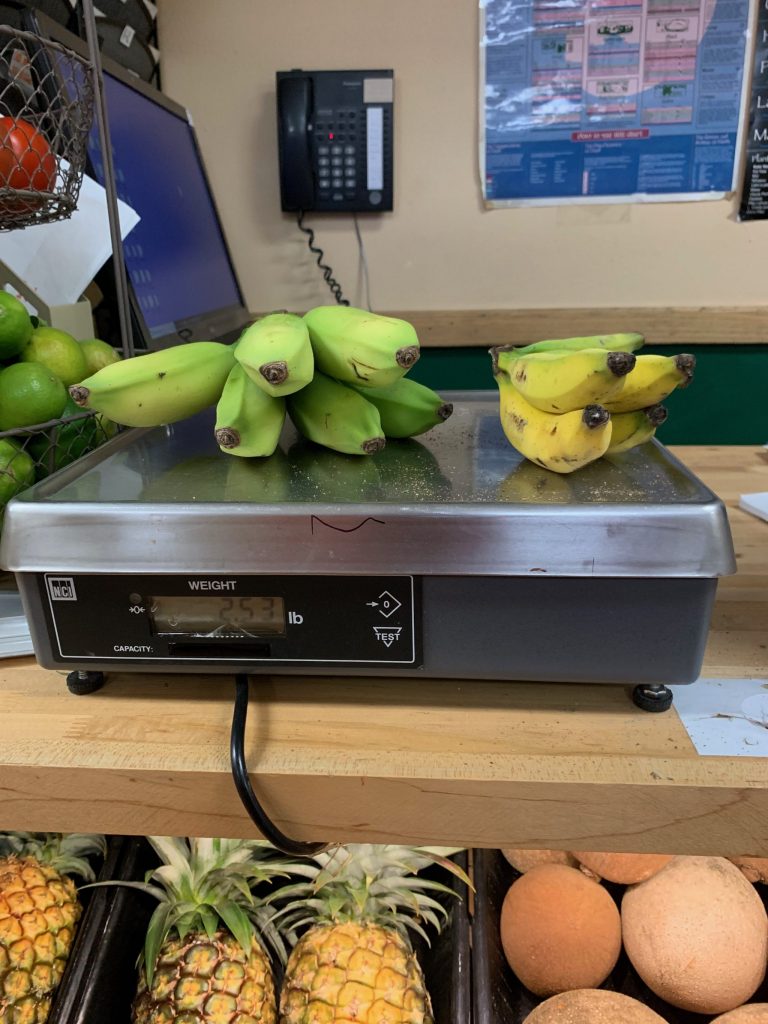 They are so beloved in Hawai'i that in every single conversation I had concerning bananas, someone would ask "Have you had an apple banana yet?". Honestly, after trying my first apple banana, I've become a convert. There's not much more to say on this topic, other than I strongly encourage you to try an apple banana if you ever visit Hawai'i.
Another fruit spotlight is the mangosteen, which I have known from my childhood. Mangosteen are a fruit that only existed in the vestiges of my childhood memories, until I found them in the Hilo Farmer's Market. The outside is a deep purple shell and the inside is a creamy, white pulp. I can't really describe the flavor, besides heavenly.
Thanks for tuning in on my fruit inspired rant!