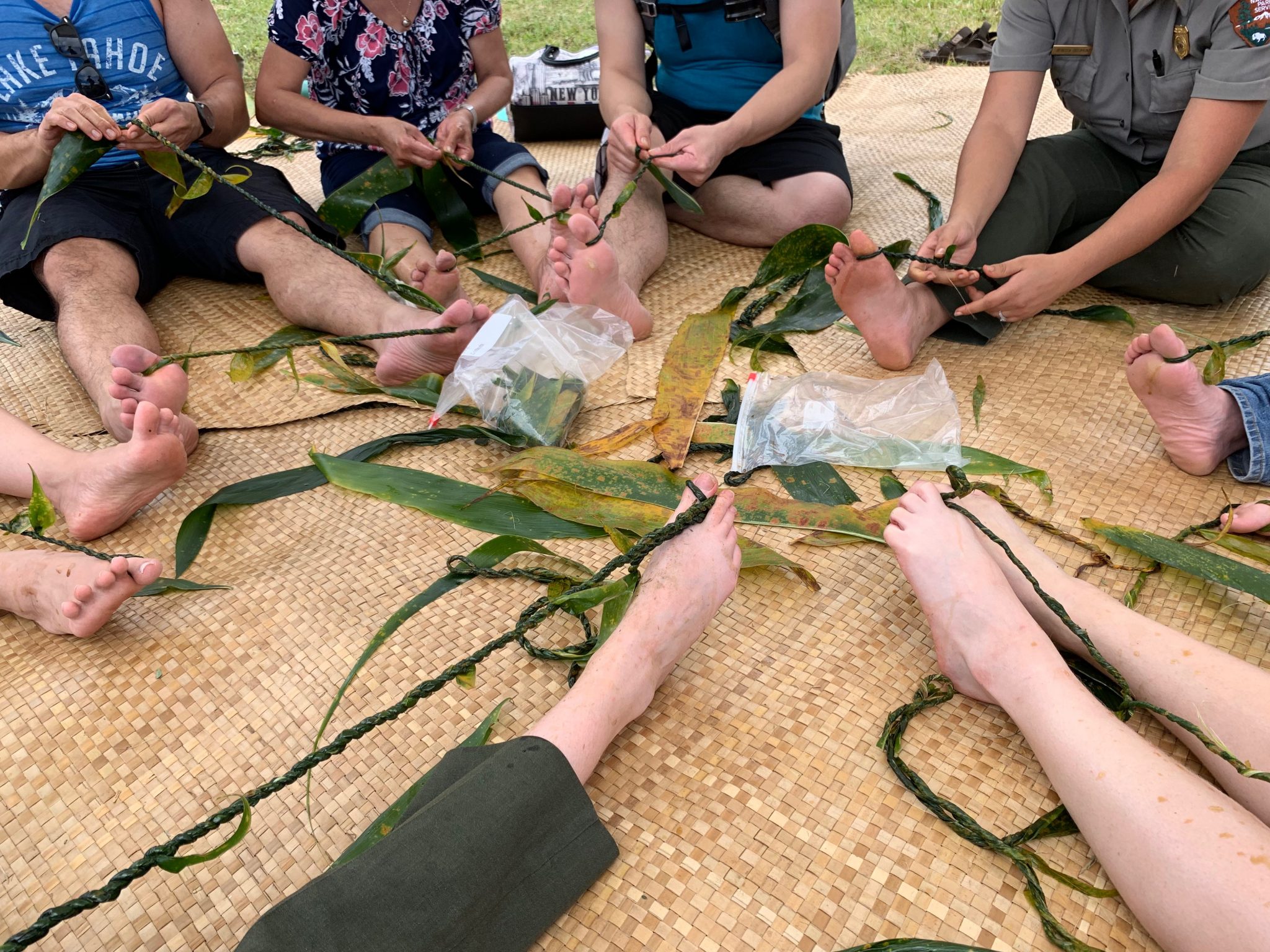 15 Aug

Ti Leaf Leis, Lauhala Bracelet Weaving, and more!
An exploration into Hawaiian culture.
You've probably read words that seem unfamiliar from my blogs by now. They aren't advanced scientific terms or even typical volcanic terms, but rather are from Hawaiian language. Here at Hawai'i, one of the most exciting things I've wanted to share is Hawaiian culture. There is an immense spirit of aloha here, meaning that the community is extremely welcoming and kind.
From my time at the park, I've been able to participate and learn various cultural activities, such as weaving ti leaf leis and lauhala bracelets. The park is highly connected to the land that it exists on, and therefore highly connected with the Hawaiian community as well. Many, if not most, of the park rangers are Hawaiian and there is a strong volunteer base of individuals living in Hawai'i.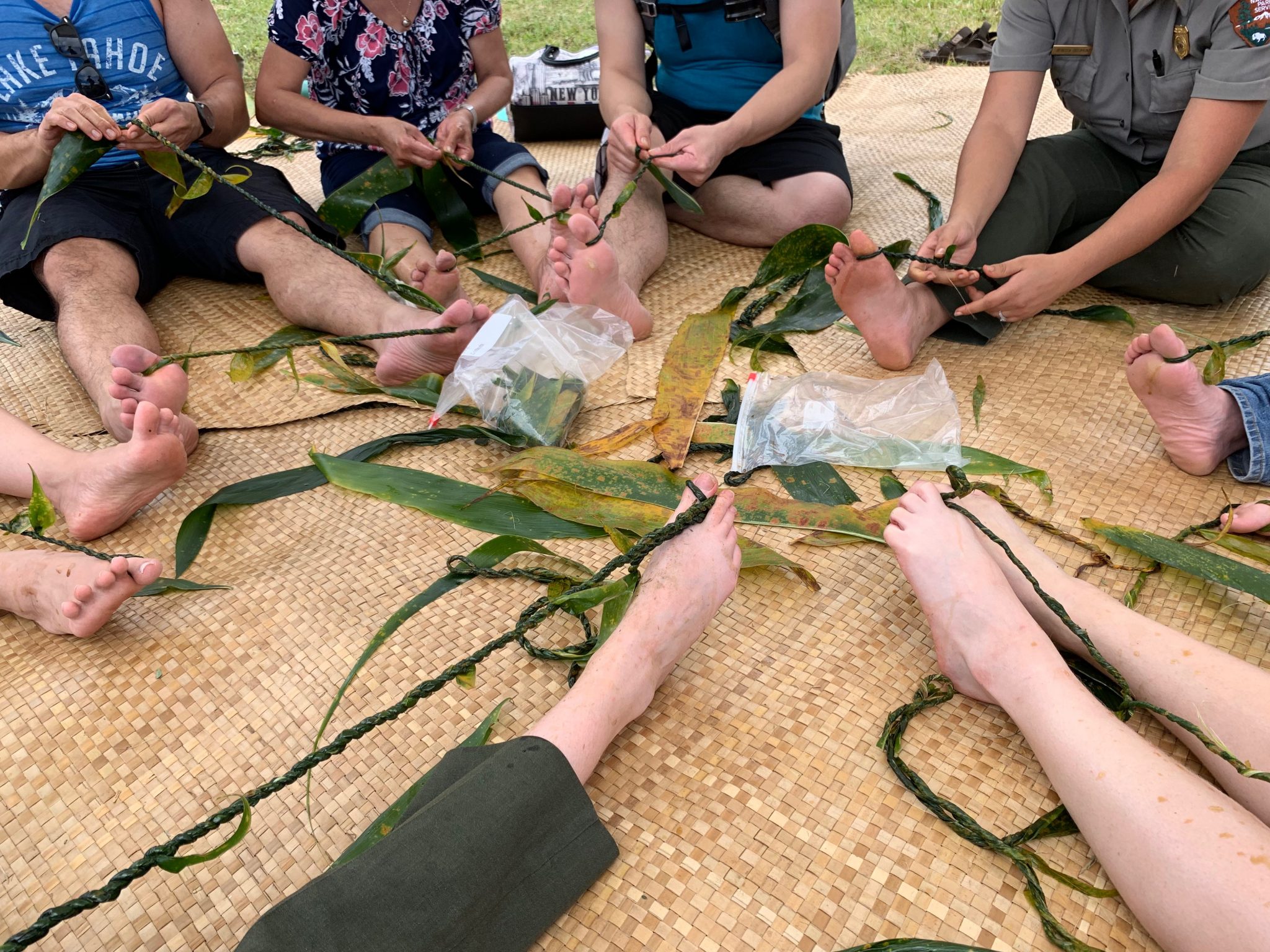 The park frequently hosts programs that demonstrate and showcase Hawaiian culture. A few weeks ago, I was able to learn how to make ti leaf leis with Ranger Dean. Ti leaf leis are given to others as a symbol of welcoming and protection. Ti leaf plants are commonly found around the island and the interesting part about seeing them is understanding that ti leaf plants are non-germinating, which means they cannot spread by themselves. All the ti leaf plants are planted by people themselves. They are commonly planted at the edge of properties because they are believed to protect the house and aina (land). Ti leaf plants were originally brought over by Polynesians by canoe when they arrived at the islands.
Another activity I was able to partake in was lauhala bracelet weaving. The lauhala plant is common in Hawaiian culture and has a variety of uses. A couple pictures below reveal the process of weaving the bracelet, which is beautiful, elegant, and simple.
All in all, there's still much to learn and absorb from the islands. Hawaiian culture is interwoven in daily life around me, from the way people treat one another, learning words and phrases, and the landscape itself. I've found that Hawaiian culture is wise, powerful, and touching. The Hawaiian crafts and activities that I've been taught have left an impact on myself and encouraged me to look more deeply within my own Asian heritage. I encourage you to start looking for the culture that surrounds you, wherever you are, because I guarantee you that it's there!