30 Jun

Trapping Voles and Documenting Loons

There are several parks in the Central Alaska Network, and I have spent the last week visiting one of them- Denali National Park. Last week, from Monday to Sunday, I was camping in Denali working on a small mammals project out by Rock Creek, which is about a mile from c-camp, where the park employees stay. These small mammal projects monitor vole populations in the park, as voles are important primary consumers and prey species.

In the past this project has been done in August, but this year, we also went out and trapped in June. The project lasted a week, with the first and last days  for carrying our gear in and out of the site, the second day for setting up the plots, and during the four remaining days we did three trap checks each day. It was an interesting trip this year, and we had a great time out there, despite low vole population this year. I'm so glad to have been able to go out into the field! I hope to be able to go out again this summer.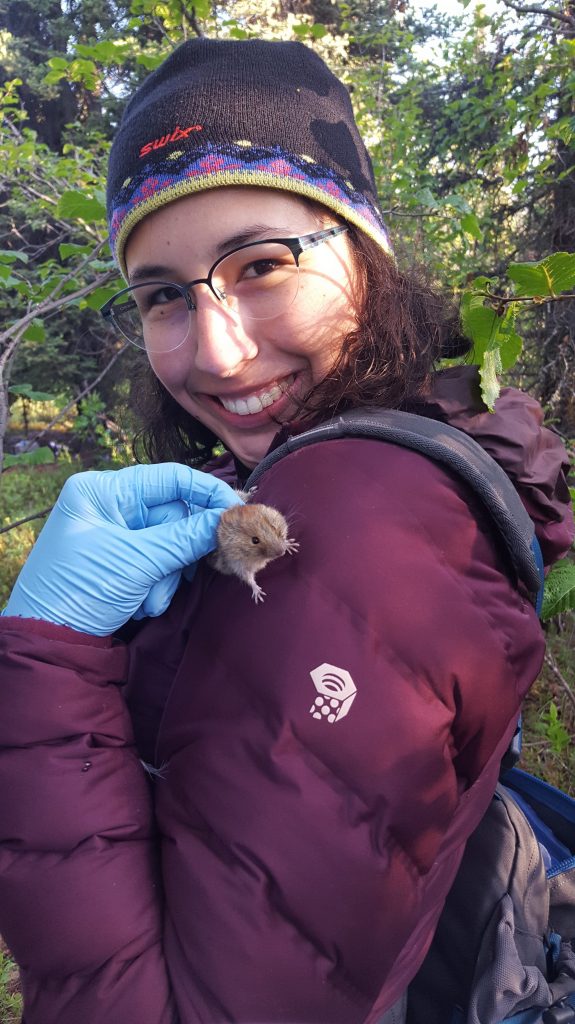 When I'm not out doing field work, my main project this summer is to create a video on yellow billed loon conservation. The loons nest in southwest Alaska on the Bering Land Bridge National Preserve and Cape Krusenstern National Monument. Because of their use of both freshwater and marine habitats, they are indicators of water quality and movement of marine-derived nutrients. They are also good for long-term monitoring because they are long-lived, large-bodied, and return to the same breeding site each year.
Using existing footage, I will create a video documenting the environmental contaminants aspect of their conservation story. The other interns on the project will create videos on other aspects of their conservation story, and at the end of the summer we will put them together to create a cohesive video about yellow billed loon conservation. My previous experience with this project comes from interning in the contaminants lab last summer, cutting open eggs and processing them so that they can be analysed for contaminants. The main contaminants that affect these birds are heavy metals, such as mercury, which can harm their eggs. The goal of this project is to communicate the plight of these birds and increase available information should they become endangered.