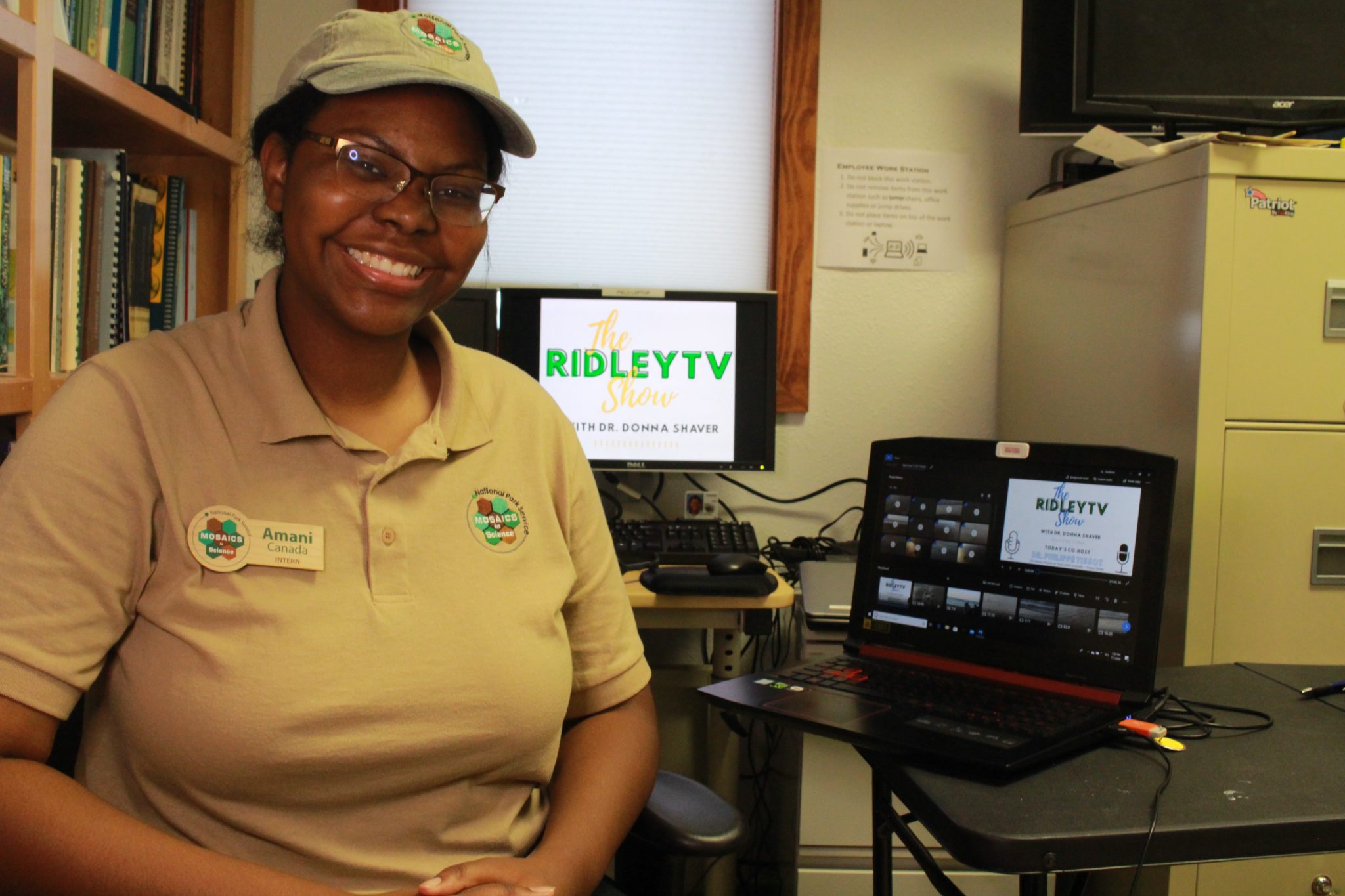 14 Jul

Lights, Camera, Action!

If you've checked out some of the latest content on the Padre Island NS Division of Sea Turtle Science and Recovery, then you've likely seen some of my work this summer! My biggest project for my summer has been The RidleyTV Show.

During my first week on the job, Dr. Shaver caught me walking down the hallway and we had a discussion of the changes that COVID-19 would have on my internship. Just a few weeks before, the Division had been told to cancel all public hatchling releases, breaking the typical way that the Division interacts with the public. Dr. Shaver explained this to me before adding that she had come up with a new plan: social media releases with narration from well-known Corpus Christi locals who loved conservation and the beach as much as the Division does. The issue was trying to figure out the logistics of a project and that issue was now a part of my job description.
Over the following weeks, the nameless hatchling release went through a number of transformations, from "The Hatchling Halftime Show" and into The RidleyTV Show before arriving at its first episode on June 14. Now, the format of the show includes narrations on hatchling releases, short clips of sunrises and releases, and behind the scenes explanations of how the Division completes its mission. Episodes and videos will continue to roll out, and I am looking forward to seeing this project materialize.
Working on this project has been a highlight of my internship. I love working on the details of the audio, video, or graphic design elements and getting to be a part of all the steps of production. We start by planning shots, then filming the release on at least two cameras. Audio is recorded separately and edited and mixed before being added to a compilation of video and pictures. Afterwards, subtitles are added and edited for clarity and accuracy. The different aspects of the project have me so busy that I often look up to see that hours have gone by without me even realizing. This project came out of the left field, but truly it has been a fun and interesting time working on skills that I do not typically use in my academic work.