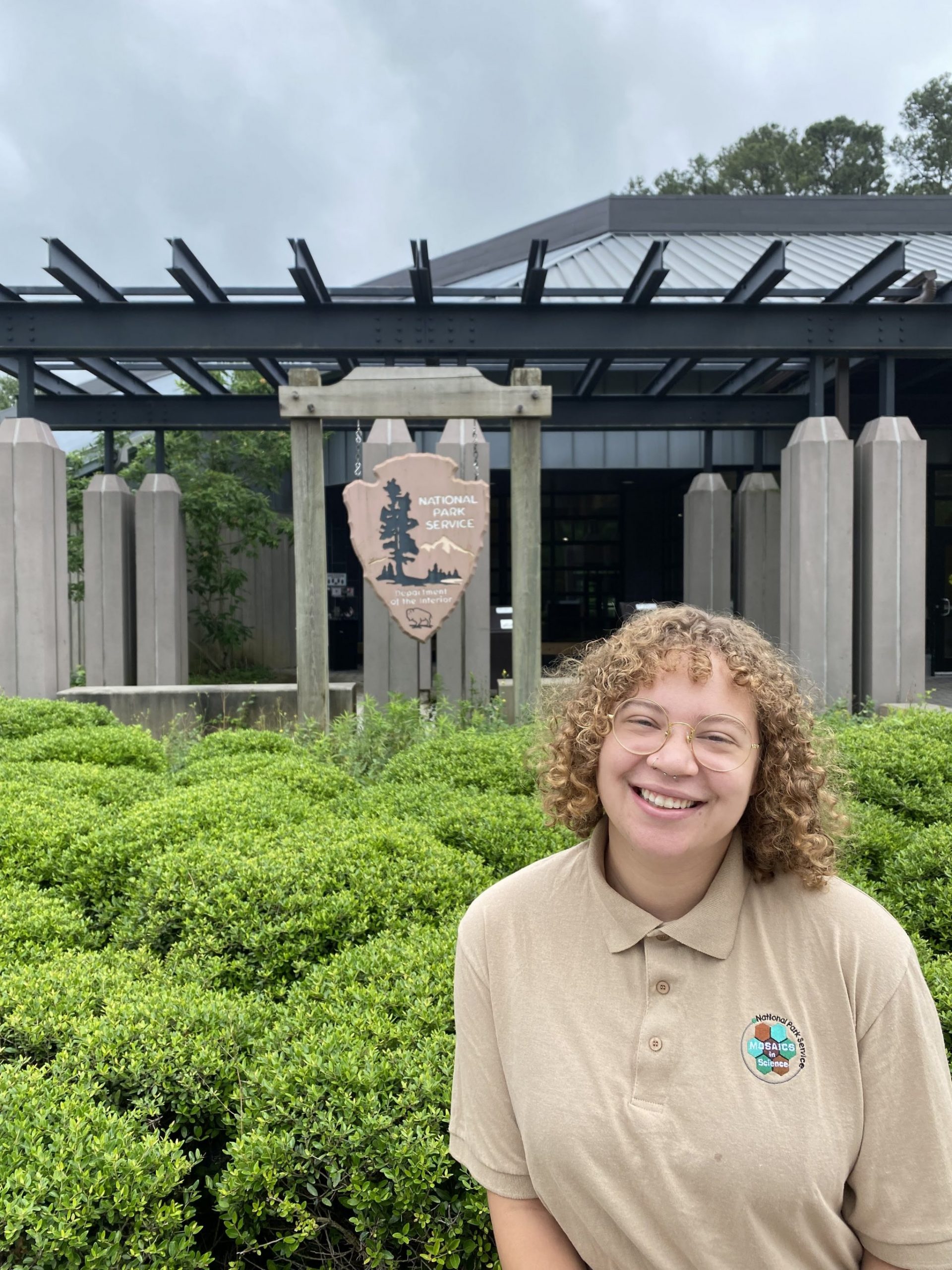 17 Jun

Having a Field Day!
This week has been my first out in the field all on my own, and I had a blast! Last week's training gave me a lot to look forward to, and I have a lot of tasks to complete this summer. My first job on Jamestown Island is to do some soil sampling, and while there have been a few setbacks with equipment, I feel great about the work I get to be a part of at COLO.
This week has consisted of testing the water content, conductivity, and temperature of different soil sites around Jamestown Island. In order to reach the 50 soil sampling sites, I have to plunge deep into the woods of the island, wade through marshes, and make sure I'm drinking plenty of water (which I thankfully do, thanks to the handy cooler in the back of the Jeep!). I have been spending my days digging up holes in the woods, analyzing and collecting the soil I find, and then collecting it to take back for more analysis.
As sea levels around the world rise, it is so important to see how this is impacting the ecological communities on the Island. To see how the vegetation has been handling the stress of changing sea level, I have also been taking data for a vegetation survey. At each soil sampling site, I look up at the trees above me to determine whether they're under duress. Later this summer, this data will be tied together to find any links between the soil composition and vegetation stress!
This is my first experience doing hands-on field work and research, since COVID cut my sophomore year short, right after I declared my major in geology. Due to this, I was nervous about how I would hold up in the field, but I am thrilled to say that I wake up every morning excited to get back out there! Working to better understand the composition of the island has felt so rewarding, and I can't wait to continue learning and growing this summer.