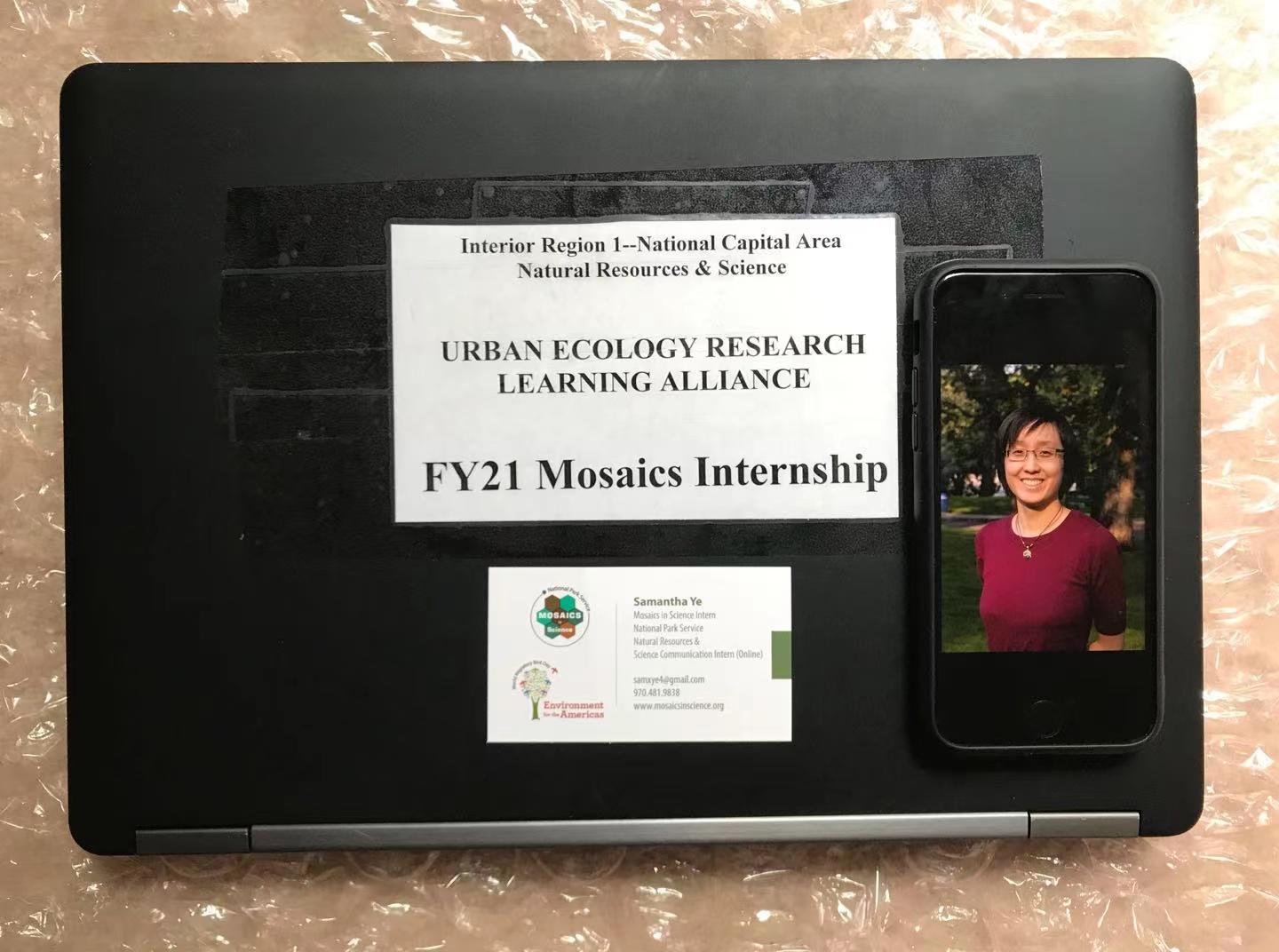 15 Jun

It's real. It's serious. It's us: Climate change in our National Parks

Climate change is not a fun topic to think about, and it's especially not fun to think about how climate change is actively threatening the natural and cultural resources of our National Parks. But over the course of the next few months, it will be my job to bring that thought into the forefront of people's minds.

As I mentioned in my first post, I am working as a science communicator this summer, creating content that will spotlight how climate change is harming the many national parks in the National Capital Region (NCR). Those impacts include amplifying flood risk at Harpers Ferry, disturbing the migration of D.C.'s official bird, the woodland thrush, and even increasing visitor heat stroke risk due to increased park temperatures.

Interns before me and my team have already created numerous communication projects to help inform park visitors about these exact topics. You can find descriptions of these collaborative projects between the Urban Ecology Research Learning Alliance (UERLA) under NPS and the George Mason University's Center for Climate Change Communication (4C). This year, the goal is to put the projects online and synthesize them into a climate change resource that will help audiences of all levels understand what's at risk in our parks.

For my first two weeks on the job, I have been going through intensive education on how to best communicate public messages, both in general and on the topic of climate change. The readings we've done so far are a great reminder to myself that I'll never run out of knowledge to learn in this field. I already have so many ideas for turning out a well-connected digital resource on climate change in the NCR region! Next week I'll be retrieving my ID card and getting started on the government-issued computer.

However, if there's one major factoid I've attached to recently, it's that people trust their friends and family as a source for climate change information. If you care about climate action, below are key facts that can be shared with anyone:
Five Essential Facts Everyone Should Know About Climate Change
It's real.
It's serious. The effects are harming our parks right now.
It's us. Climate change is the result of human actions.
Experts agree. More than 97% of climate scientists have concluded that human-caused climate change is happening.
There's hope. We can all do something to prevent continuing climate change and groups and institutions like NPS are already taking action.
How much people believe in these facts determines how much they are willing to act properly to address climate change. (From a 4C presentation by Ed Maibach)