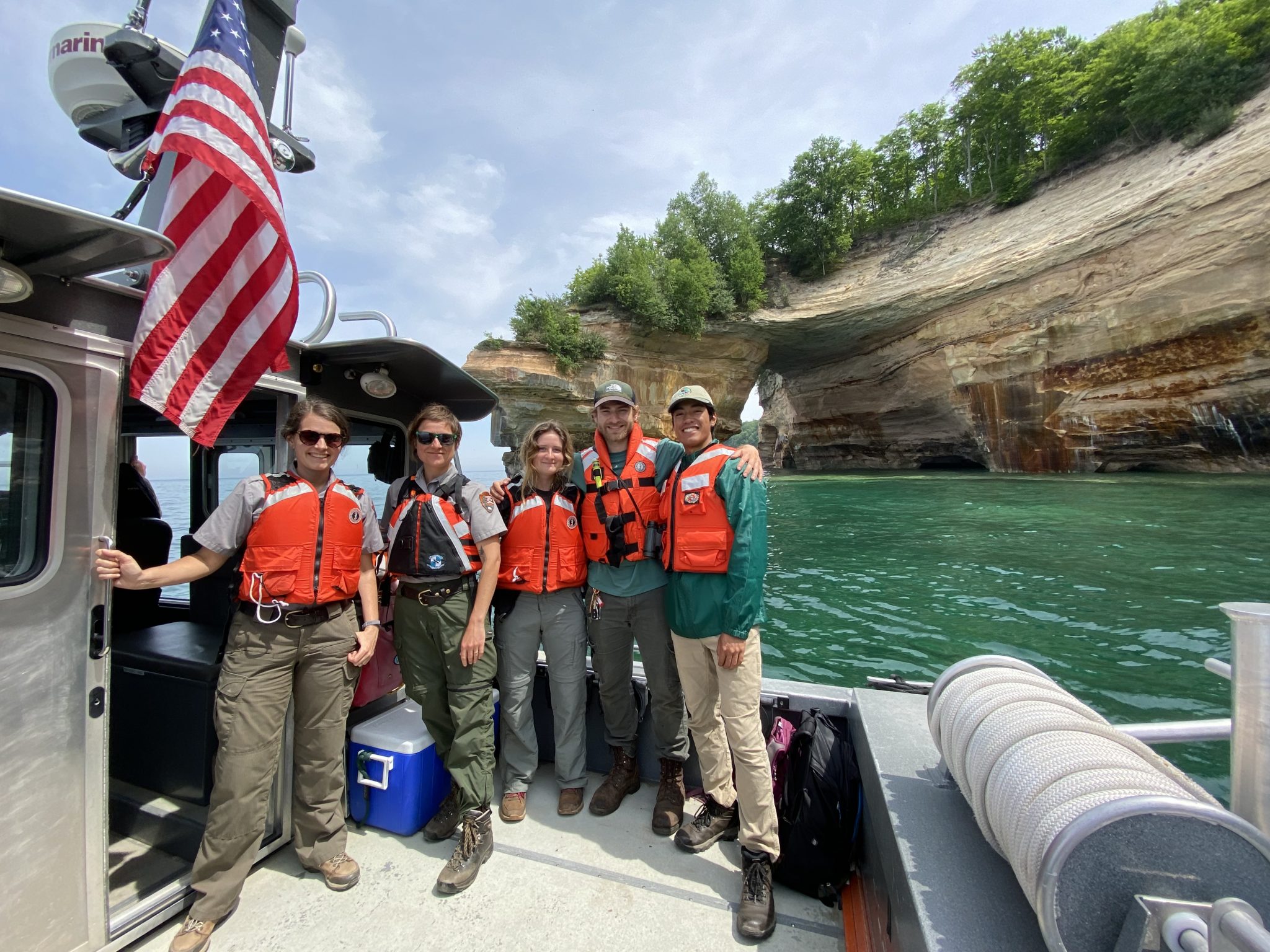 24 Jun

People are part of the parks too!

During my time here at Pictured Rocks I have really enjoyed tapping into the culture of the Department of the Interior (DOI), the National Park Service (NPS), and Pictured Rocks itself. Starting at the widest scale, I mostly get information about the DOI and NPS from weekly emails. While this may seem regular or monotonous, I find them quite interesting . For example, recent emails have highlighted Secretary Deb Haaland's commitment to diversity and representation by raising the LGBTQ+ flag over the Interior and writing an opinion piece for the Washington Post on the lasting impacts of U.S. Indian boarding school policies on Indigenous communities. Although these media are broadly distributed, I think they provide a good indication of the DOI and NPS's values and trajectories as institutions. To what extent their actions are actually creating positive change is a whole other (and incredibly complicated) question, but as a queer-identifying person it feels good to be seen and acknowledged at an institutional level.
Zooming in to Pictured Rocks specifically, I feel a similar ­– stronger, even – sense of inclusion. The culture at Pictured Rocks is fantastic from what I've experienced. All the employees got to meet at the start of the season during our park-wide trainings which I think did wonders for our interactions moving forward. Even if we didn't personally speak during the trainings, we at least recognize one another when working and when we run into each other outside of the park. Every person from every division (admin, interpretation and education, facilities management, science and resource stewardship, and visitor and resource protection) that I have interacted with has been incredibly friendly. I think that the park service, especially smaller park units like Pictured Rocks, attracts a great crowd that really cares about taking care of the parks and other people. As a traditionally underrepresented person in the NPS workforce, it has been a delight interacting with coworkers that are welcoming, passionate about their jobs, and open to all kinds of conversations.