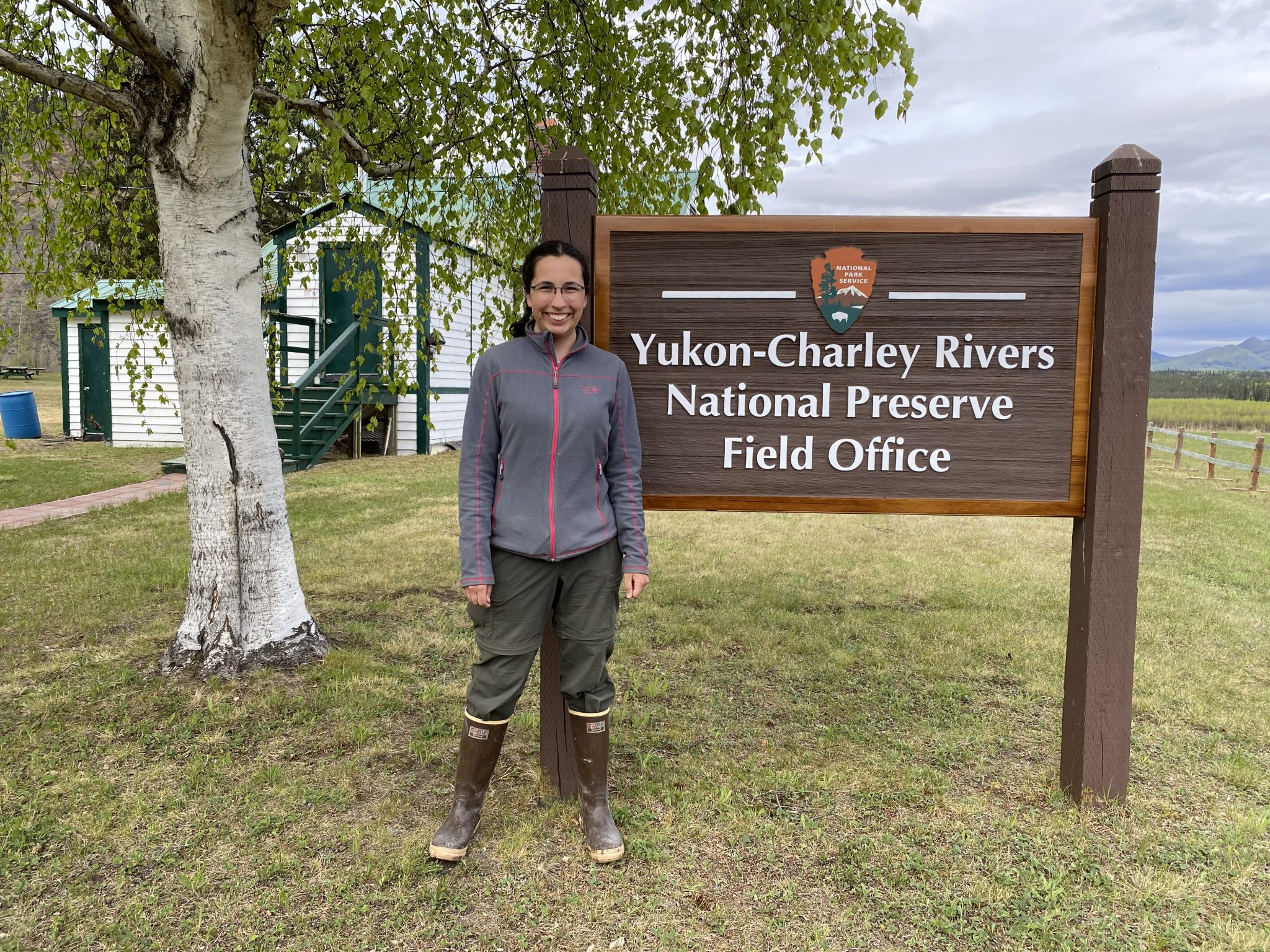 14 Jun

Summer on the river

After two weeks in the field, I am briefly back in Fairbanks before I head out on a small mammals survey in Denali. It's good to be back in town, but already I miss my days on the river. We were delayed for a few days at the start due to ice jams on the river, but were soon launching from Circle, Alaska. From there it was upriver to Eagle, then back down to Circle.  Along the way, there were five public use cabins and over a hundred bluffs on the riverside. The weather was a bit insane – after snowing the second night, it rained for ten days straight before clearing up into some beautiful sunshine. 
The Yukon-Charley River National Preserve encompasses 2.5 million acres of land in Alaska's interior, including a 1.1 million acre watershed. The park also has many historic buildings and sites from the gold rush in the 1890s, some of which we were able to explore. The Yukon River is the fifth longest river in North America, and runs across the upper half of Alaska. I am passingly familiar with it from my time in Fort Yukon, Alaska, where my family is originally from. The water is very silty, turning it a light brown color. The river is wide and braided rather than being a single channel. The surface of the water is flat, concealing a surprisingly swift current. During this time of year, trees and ice bergs may be found floating down the river, and need to be avoided when we travel on it. Massive ice chunks were still present along the shore where the ice jams had been in the spring, some of them larger than our boat. Surrounding the river are massive hills of boreal forest that seem to go on forever, along with a fair amount of wetlands.
There were four of us on the boat in the beginning of the survey, but our main supervisor had to fly out at Eagle, leaving the three of us to complete the survey. We were out there looking for peregrine falcons, to monitor their population. These once endangered birds can be found in pairs on the bluff faces where they had established their eyries for the season. Once at a bluff, we would set up our scopes on the bank and examine the bluff face, looking for the elusive birds. During this time of year they are more active, and more likely to be seen. For the July survey, we wait until the parents come to feed their chicks, which is when they are visible enough to be counted.
When we found them we would observe them, waiting for them to return to their eyries. Sometimes we would sit for up to two hours waiting for the birds to move from their perch, admiring their beautiful feathers and adorable orange feet while we waited. Often, they seemed more inclined to pick their feet or preen their feathers than to fly to their eyries. There were many jokes that they knew the biologists were watching, and enjoyed making us wait. In a perfect world, they would eventually fly back to their eyries to make an "exchange"- trading places with their mate to incubate the eggs. But sometimes they would fly away to go hunting and we would lose them, or their eyries would be in a section of the bluff that we couldn't see from our position. However, the main purpose of this survey was to determine occupancy, which we were generally able to do.
During the survey, it wasn't only peregrines that we saw. We also watched a grizzly bear walk along the shore of the Yukon from our boat. I had never seen a grizzly bear before, and it was amazing to watch it be a bear without worry for our own safety. There was also a black bear up on a bluff that we watched through our scopes. Near the end of the trip, I spotted a wolf wandering along the opposite shore of the river at the bottom of the bluff we were observing. I had also never seen one of those before either, and was surprised by how large it was.
After the small mammal survey, I am sadly done with field work for the summer. Instead, I'll be working on the peregrine recovery video with my peers and mentors. I am so grateful to have been able to go on this survey, and am looking forward to going to Denali National Park for the small mammal survey.