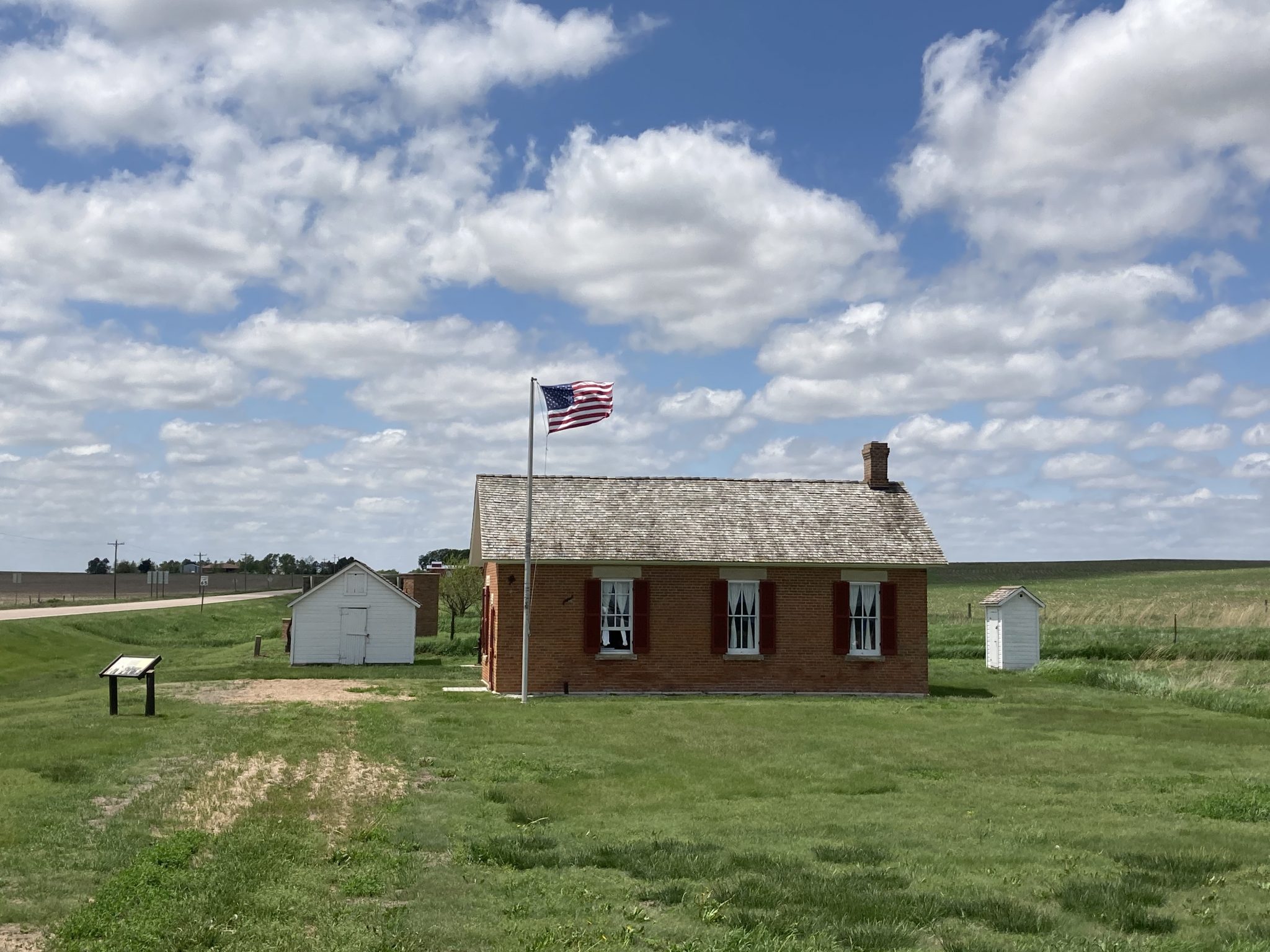 01 Jun

Surrounded by The American Dream

Before arriving to Beatrice and the Homestead National Historical Park of America, I had minimal knowledge of the Homestead Act. On the bright side, that meant I had a lot to learn upon my arrival! What better place to learn than the park established to celebrate it? Homestead National Historical Park has a wealth of information within its 170 acres. The Homestead Act, passed in 1862, allowed people to claim 160 acre plots of land for little to no money, if the homesteaders maintained and improved the land for five years, it was theirs. The park is located on the land claimed by one of, if not THE, first Homesteaders, way back in 1863. Daniel Freeman made a claim for the land at midnight on January 1st, 1863, the day the act took effect. Thirty states participated in the Homestead Act, and a whopping 10% of all US land was given away to American citizens, and immigrants with intentions of becoming US citizens.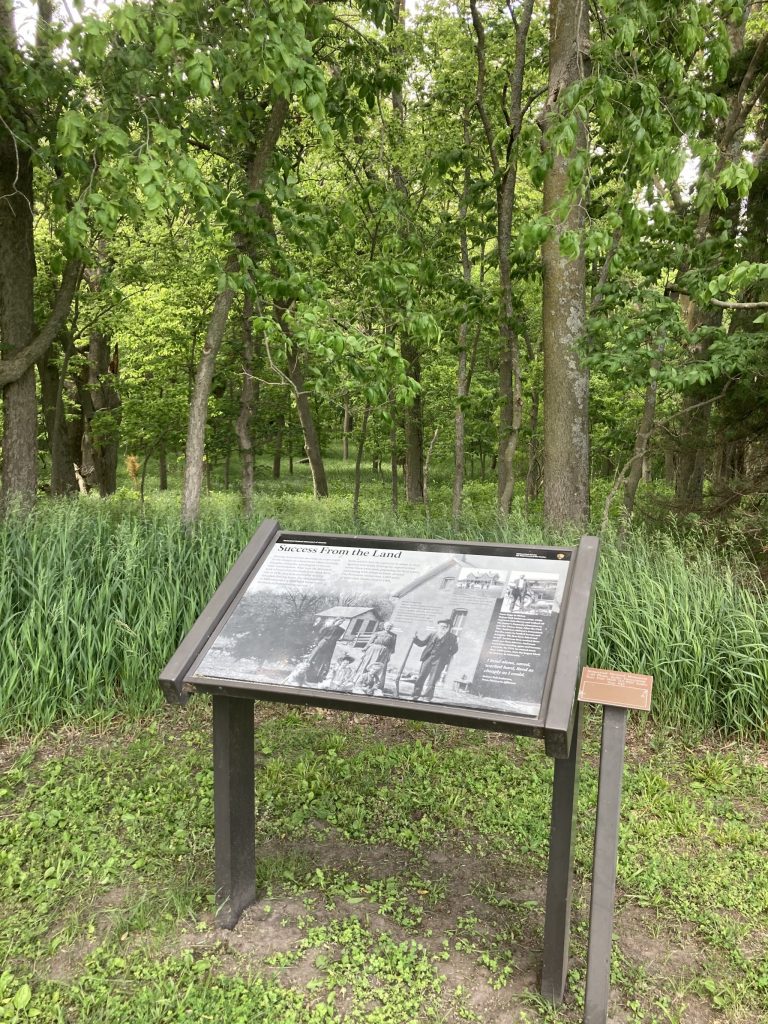 Homestead National Historical has a variety of activities and features that allow visitors to learn about the act, as well as appreciate the park now. There are three main buildings in the park: the Freeman School, the Education Center, and the Heritage Center. Walking trails along the entire park allow one to walk from one building to the next. The Freeman school is in its original location and is a gateway to the past, as the building was preserved as much as possible. In the Education Center, Park Rangers host many activities for groups of students, both virtually and in person. Additionally, the center has displays of homesteading farm equipment, and art by local artists, inspired by homesteading, among many other things! Finally, the Heritage Center is where the original Freeman House can be found, along with a collection of other homesteading artifacts and museum displays. Of course, there is much more to see and do in person!
The park does a tremendous job of portraying the hope that the act gave to the American people, while also shining a light on the darker side of things. Of course, the Native people had their land taken and way of life changed for ever. Many homesteaders also lost all they had due to poor conditions on their land, or natural disasters. On the other hand, being on the park constantly reminds me of the American Dream. Homesteaders knew very little about what awaited them, but they had dreams and unshakable work ethics. Without the act, the United States would not be what it is today. Their hard word and determination changed the lives of not only their families and ancestors, but also the United States and the world.