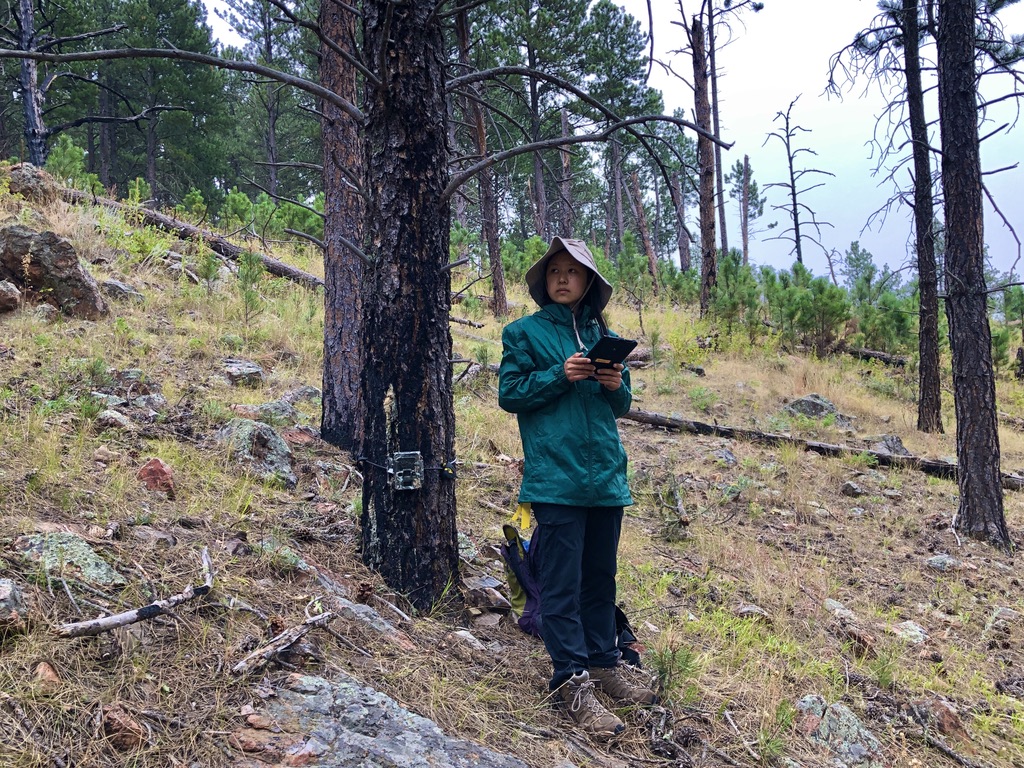 25 Aug

and so it begins ~ Mesocarnivore Camera Trapping

My camera trap project has officially begun! I've been setting up cameras these past two weeks, ten at Wind Cave and four so far at Mount Rushmore. I will set up two more at Mount Rushmore, and next week I'm going to Jewel Cave to set up five cameras.

The purpose of my project is to capture images of elusive mesocarnivores. Our target species are red fox, pine marten, short-tailed weasel, long-tailed weasel, and mink. Suitable habitat for these species exist at all three of the parks, which is why we are hoping to document these species to better study them. I am using motion-activated trail cameras and setting up scent lures at each camera station. The scent lures are castor (beaver) and skunk-based, which are already creating quite a funky aroma in the office. We hope the scent lures will entice the animals into the frame of the cameras so we can capture quality snapshots of them.
Based on scientific literature, we know that red fox prefer forest edges, pine marten live in old-growth forests, short-tailed and long-tailed weasels enjoy rocky habitats, and mink live near water sources. Therefore, I've set up cameras in a variety of these habitats (pictured below) to photograph each of our target species.
Once we decide on an area of interest, we scout for suitable camera trap locations by looking for signs of animal usage, such as game trails, scat, or animal tracks. I then fasten the camera to a tree, check to make sure it has the appropriate field of view, distribute scent lure across the area, and record the location using a GPS device (ArcGIS Collector on a tablet). I also take field notes of the location to help me navigate back to the camera in the future.
After a job well done, I take a break to enjoy the beautiful view!
Over the next few weeks I will be returning to check on each camera, replace batteries, and download the images. Stay tuned to see what we find!