10 Jun

"I am most alive among the tall trees"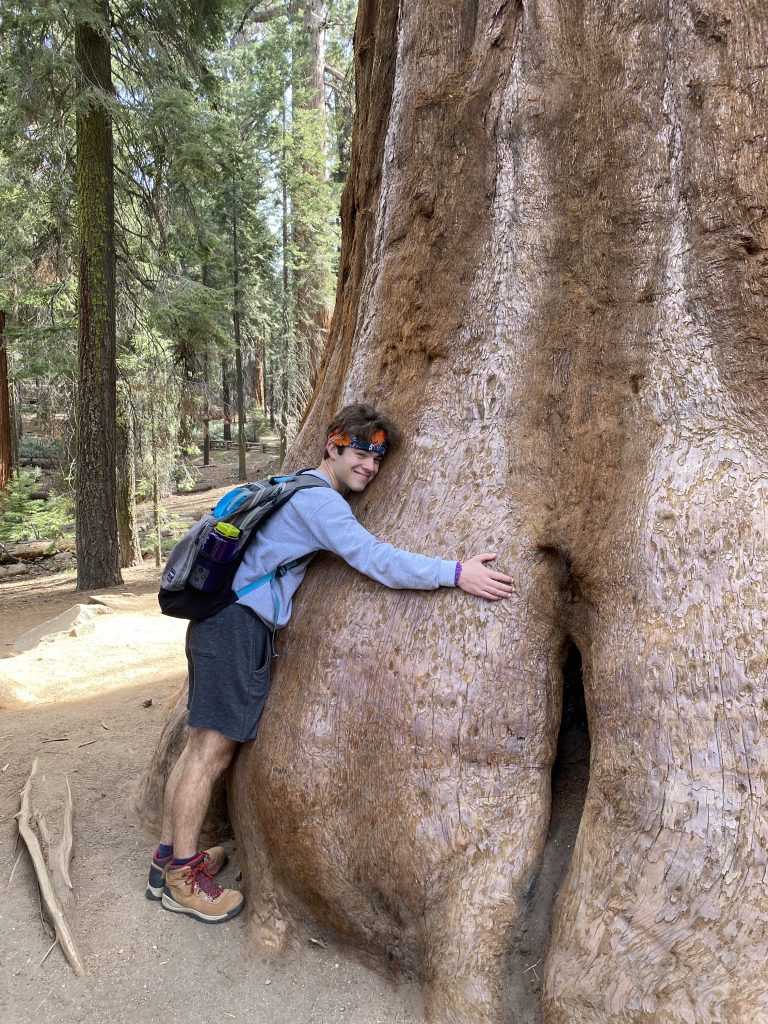 Hello from Yosemite National Park, CA! My name is Jackson Maldonado, and I am working as an Ecology Assistant and Pollinator Hotshot this summer.
Growing up, I always loved nature and reading through animal books. I would go outside and catch bugs, toads, and snakes, terrifying my mom with them. I currently study biology and psychology at Benedictine College and do research on pollinators in Kansas! It is great to channel my childhood wonder and curiosity into my professional life. This is my first summer doing anything like this (I used to work as a Certified Nurse Aide in a doctor's office!), so I am so grateful that I got placed in Yosemite.
Yosemite, nestled in the Sierra Nevadas, is quite different from my home state of Kansas. Already, I can feel my lungs adjusting to the air, and it's a little unsettling not being able to see the horizon, but I love it, possibly more than my home Sunflower State.
I'm staying with two other interns in a beautiful cabin, under supervision from the wonderful Kimiora Ward and Melissa Booher. Kimiora is my official mentor this summer, and I am excited to learn so much from her. Specifically, how pollinators and plants interact in such a mountainous area, and I am sure I will learn quite a bit. I've already learned so much about the locals here, and you know I'm not talking about the people! I love seeing the fence lizards flashing their bright blue underbellies, the Steller's jays flying around, the bears roaming the meadows, and the giant, black, beetle-like carpenter bees buzzing!
Keep checking out my blog for updates!
Jax Maldonado