30 Jun

Is The Mountain Out Today? (An Introduction)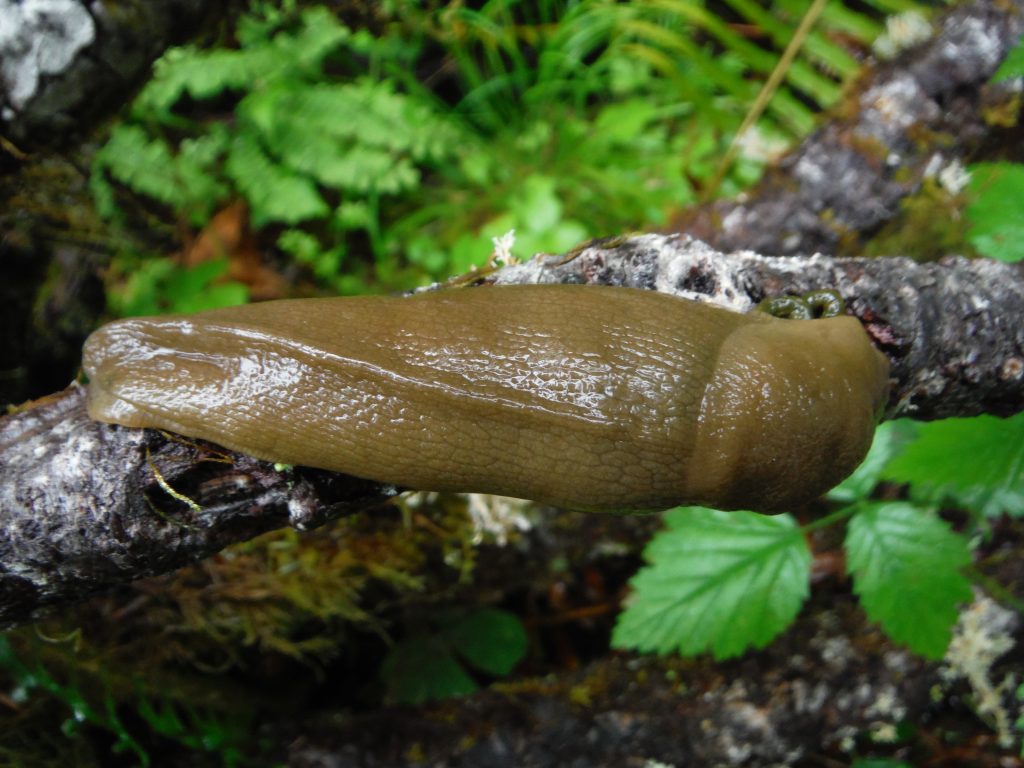 Gas prices are sky high. I have no Wi-Fi. I haven't seen the sun in weeks.
Thus begins my first week at Mount Rainier – and it's been glorious.
My name is Mahika (she/her), I grew up in Illinois, and I attend the University of Washington. I am a natural resource intern with the North Coast and Cascades Network, based at Mount Rainier National Park.
Coming from Seattle, I'm nervous but thrilled to get to know intimately the park I have been visiting for years. I am going to be assisting the plant ecologists in their work on hazard tree assessment – making sure rotting trees don't come crashing on campgrounds – and monitoring vegetation plots for species health and composition all across the network. I'll also be telling science stories about the trees and plots in a combination of field and communication work. Working as a backpacking trip leader through UW has pushed me to fall head over heels for that sweet spot of bringing together people and parks, and as an economics and environmental science student, I'm excited to be bridging that gap.
So, the first week. After a whirl of training and paperwork and meeting one interesting, passionate, and quirky person after another, I head out to Olympic National Park for my first stint of fieldwork. The forest plots throughout the park have been unmonitored for a few years, and the manmade marks have quickly been reclaimed by the natural processes of the woods: tree tags swallowed in bark, stakes rotting into the ground. Less easily buried are the effects of human activity at a larger scale: the trees in the area must be monitored for damage from recent extreme heat waves, glimpses into a future of climate change. Our job is to get a sense of how monitorable these plots will be in the future, and if technicians would need to spend more time on their hands and knees, hunting for old flagging tape, than we did. Getting to the plot is an adventure in and of itself; a combination of Jurassic Park and The Goonies comes to mind as I bushwhack through rotten snags and sword ferns as tall as I am.
Our data sheets are usually dripping wet, and the stake hunt is akin to finding a needle in a haystack, when the needle is also made out of hay.
See if you can spot the orange flagging hidden in the duff (left).
It could be covered in liverwort (right)!
The forest is thick and pointy and unstable and quite steep. But when we take a break against the slope, I find myself relishing the cool, rain-slicked salal against my skin, and the quiet comfort of a cedar that has been in one spot for a century. The stair-step moss is thick and soft, the Clinton lilies are smiling white, and when I'm going face-first through a stand of western hemlocks, at least it smells delightful.
This internship is already unlike anything I have done before. My office is sometimes a cluttered desk in the Natural and Cultural Resources building, sometimes a five-hour drive in a government car, and sometimes a slippery plot of forest deep in the park, on the side of a hill. But, surrounded by wonderful people in a spectacular corner of the world, I'm ready for the summer.