29 Jun

What's Up, Buttercup?

Did you know that there are multiple species of buttercup (genus Ranunculus)? We have a handful of native buttercup species here in Washington State; however, I believe a lot of people consider them weeds. Even so, I think they are very eye-catching little flowers. Pictured above is actually a bed of them right in front of my home for the summer. Shout-out to the little pollinator working so hard! 
It's crazy to think I have been here for almost a whole month. I will be starting my fourth week in the North Cascades National Park (NOCA) working with the native plant restoration crew. Both Stacy and Becca have been keeping me busy, and we all have been diligently preparing for the summer ahead. Most of my days are spent at the greenhouse where I help with taking inventory, mixing potting soil, cleaning pots, and transplanting! The plants we are working to transplant will be used for serval revegetation/restoration projects here at the park! I will go into more detail with those and highlight a couple cool projects in a later blog, so stick around!
Below are some photos of the greenhouse, which I also like to call my new office!
The last couple of weeks have been packed with so much new information! Did you know that the only way to actually access North Cascades National Park is to hike or boat in? The roads around here will take you only through Ross Lake National Recreation Area, Mount Baker National Recreation Area, and Lake Chelan National Recreation Area. It is one of the more remote national parks in the United States. That being said, a lot of the park is undisturbed by human presence, at least in comparison to other national parks. That does not mean that there isn't a lot to restore here! People will be people, and there are definitely areas where you can tell humans are present. 
So why restoration? Well, let me tell you! Restoration is critical for a lot of reasons. In the park, it is to help preserve the natural wilderness. People come from all over the world to see it in its natural beauty. But restoration is so much more. It helps maintain the ecosystem and the ecological functions. Adding plants means we are adding food for wildlife, adding plants means we are stabilizing the ground with the root systems from said plants, and adding roots means we are helping to improve the water quality! Obviously, this is just a couple ways restoration is important, but hopefully you get the idea.  
It is fun to get to play in dirt all day, but I do enjoy experiencing and exploring all the other opportunities out here.
Within these last couple weeks, I was able to take a Search and Rescue (SAR) training course, help with some bat surveying, and hike to search for some loons! 
SARs training was super informative. There is a lot of data processing, psychological analysis, and in the office – on the ground coordination happening all at once. It was super cool to be able to learn the whole process and understand the operation from start to finish. There was a quick run-down of patient packaging and litter use too. Even though this was just a brief overview, I feel like I gained so much out of it. I hope to continue growing that new skill set. 
Bat and loon surveying was exciting! I joined Roger, one of the park biologists, and a couple of people from Mount Rainier National Park who were coming out to survey a bat colony in the park. We used two different traps: a bat cone trap which funneled them gently down into a special pillowcase-type bag, and a harp trap. I was not able to partake in the bat handling because I am not certified or qualified, but I did get to help record data, take population counts, and get to see these little critters up close! 
The next day, we all hiked up to two different lakes to look for loons. We spotted one pair which was pretty cool! This survey was just to see if we could find any, which we did. In total, we hiked 15 miles that day!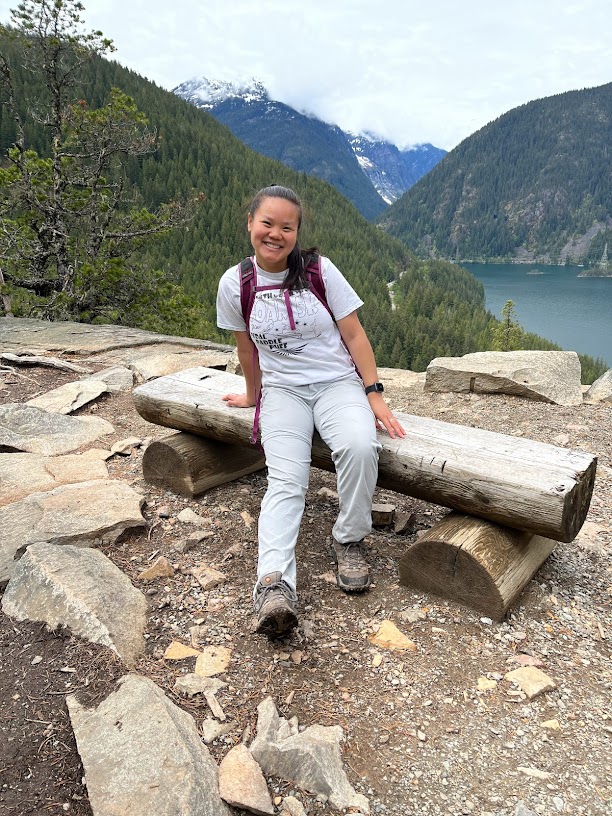 It's been super fun so far, but my summer is just getting started! There are plenty of things planned these next few months and I am super excited to get to share them with you. The main goal for this month is to get all the transplanting needed for the restoration projects completed. This means a lot of soil making, and pot washing, too. But by the end of this month, we should have all the plants we will need in pots and ready to be planted in their new homes.
Stay tuned!