21 Sep

To Summit All Up

And just like that, summer of 2022 has come and gone! We have entered the beautiful autumn, where the morning air is cool and crisp, and the deciduous trees are starting to show us their unmistakable autumn colors. 

Just like how each season can teach us about life, fall is the time of savoring the success of the hard work. It is where we harvest the fruits of our labors. But more importantly, it's sharing that of which you gained. Now maybe I wasn't exactly planting crops this summer, but instead was cultivating the new skills I shared in my last blog. During this time, not only did I gain those skills, but I acquired new perspectives and insights on the world around me.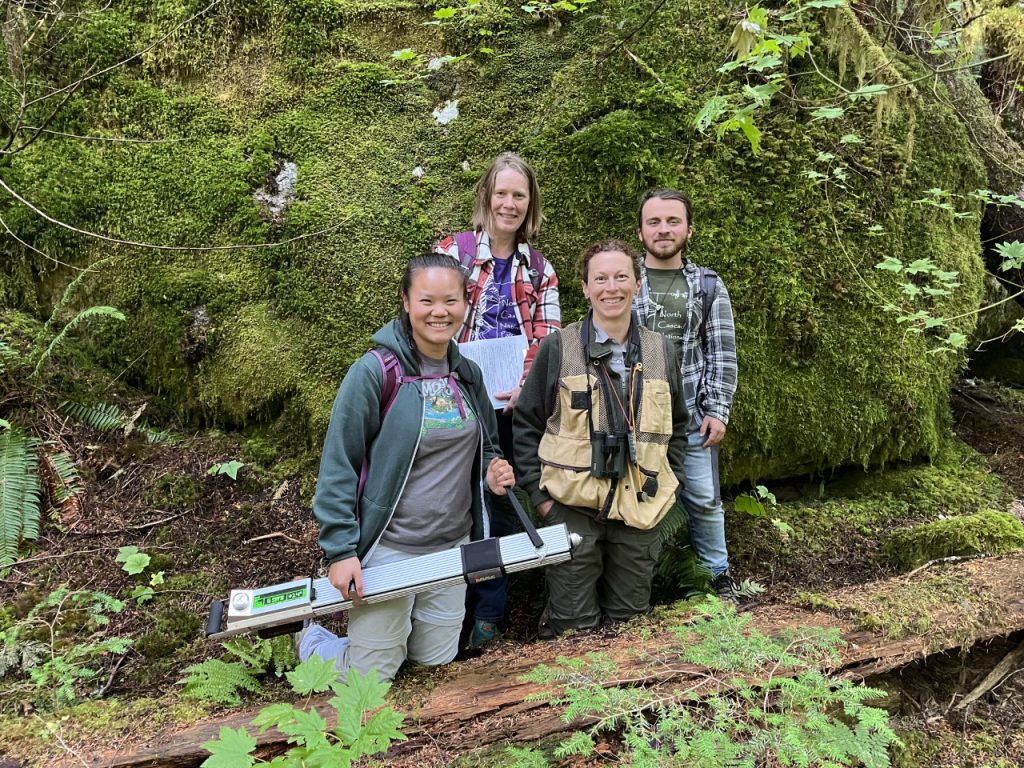 What has this team taught me?
Values matter! Early this season, my supervisors had us all do a little exercise where we determined our top 3 values in order for us to get to know each other a bit better. I had never done anything like this for a job, but I feel like it is something I will continue to do. I learned that it is important to understand everyone's values on your team because it explains why someone does something the way they do, or reacts the way they react. What is important to me may not be as important to you, and that is okay! Knowing each other's values increases the likelihood of compromise and effective communication; at least that is what I have observed when comparing it to other team situations. I think it's important to be able to be yourself at work, and this team does just that. I have really enjoyed working with these people, and cannot thank them enough for all their support and encouragement they gave me along the way. 
Even though our team is a little small, I feel like we did some amazing work! 
Highlighting hard work
Transplanted 29 different native species

8,285 seedlings transplanted
What has the community taught me?
Community is a necessity. Without it, you feel alone and isolated. Yes, community can be cliquey, but that is how you are able to find your people. It's been a great honor to have created community here. I forgot how wonderful it is to be surrounded by like-minded people who really care about the environment and are actually fighting for climate justice. The people I've met here are hardworking, dedicated, and extremely knowledgeable in their field of study. It is a unique community since many of the people I've gotten to know are seasonals. They all come from different backgrounds, but are brought together by a shared goal – protecting the world we live in! The local community here is also pretty unique. Besides my supervisors, I haven't interacted with the local community all that much, but most locals seem friendly to the visitors. I guess it comes with the territory if you are living near a park entrance.
As an intern, you tend to be seen as a seasonal at the park. With that said, you gravitate towards them to construct a large part of your community. I have been grateful for the community bonding events that us seasonals tried to assemble. The seasonals arranged a weekly taco Tuesday, and although it didn't happen each week, it was something fun to do to build our temporary community.
I would also like to give a small shoutout to Jeni Chan who arranged a "Brown People Party" earlier this season where we could find support by people who are like us. Finding people who can be truly empathic is something we all need, and it's nice to have found a group of people here in the North Cascades National Park. It was an extra comfort where not many people fully understand, but are beginning to, and I am thankful for it! 
What has the physical labors taught me?
Don't get me wrong, an office job makes you tired. You are mentally exhausted and your eyes are strained – I know from experience. But there is something so unique about work that requires physicality. The fulfillment you feel when you get to hike up a mountain carrying empty containers to fill with the early summer melt off for future watering is incomparable!
Obviously, not everyday is this physical, but being able to be outside in the sun caring for the plants in the nursery is equally rewarding. Physical labor is all about pushing past your comforts. Your legs get tired from hiking, or your arms get tired from digging, but you know you are getting stronger, not just physically, but mentally.
It's not that I dislike desk work, but I work best where I have access to both desk work and field work. Yes, I can hike 15 miles a day, but I can also help process paperwork or map something on GIS! I'd like to think of it as being a well-rounded scientist.
What has this internship taught me?
There is power with numbers. I can't describe the immense feeling I had when all of the Environment for the Americas' interns were in the same room together. The energy around us was weighted with passion and potential. There was a buzz in the air where I could feel change, and for the better.
It has been such a privilege to be part of this amazing community. Environment for the Americas is a wonderful organization who actually cares about their interns and their experiences here at their national parks. We aren't hired for grunt work, and instead, are given an opportunity to expand our professional careers while being supported mentally and emotionally along the way. It has taught me that there are more people out there, like us, fighting and trying to pave a path for the future generations to come. 
What has Mother nature taught me?
I am sure we are all aware of the six literary conflicts, and if not, one of them is character vs nature. These six themes are in books because they are part of life! And let me tell you, if it is character vs nature, nature wins almost all the time.
She is relentless and will put you in your place. She reminds us that we are just a small piece of this larger ecosystem. We can only plan and prepare for what she has in-store for us, but we can't control it. Mother nature is very humbling. She teaches us that we don't control a lot of things in our world; that all we can do is control our actions and emotions (for the most part), and let everything that is out of our control just be. 
That being said, I am super bummed we did not get to go on any of our backpacking trips, but safety comes first. You can't make a difference in the world if your dead. I guess it gives me an excuse to come back next summer and see if the Native Plant Restoration Team needs some extra hands! 
What personal goals did I achieve?
I find that personal goals are important to living a fulfilling life so you aren't just waking up, going to work, coming home, and then going to bed. Personal goals can be something small, like keeping a journal, or learning a new hobby. These personal goals can be aligned with work goals, but I think of them as goals that make you a better person, mentally or physically. This past year, I have been working on being more mindful, and trying to reflect with gratitude on things I usually take for granted. Our mind is like a muscle, and it defaults to finding the negatives in life. This has it's purpose, as it is only trying to protect you, but I think it's important to also work your mind to find the positives. When you begin to do this, it shifts your perspective on life, and personally, I think it is beneficial overall. 
Along with my job, I was also training for a half marathon this summer. The race took place on September 4th in Bellevue, WA. I completed it in 2 hours 12 minutes and 15 seconds. Originally I was to race in 2020, and then again in 2021, but COVID kept postponing it. I would start training, only to be told it was postponed until, finally, this year it happened! This goal was purely for myself. I had never run a half marathon and thought it would be good for me, both physically, but also mentally. And let me tell you, willpower and motivation are sometimes very hard to find within yourself, but I did it, and I am proud I kept that commitment to myself. 
The North Cascades will forever be part of my home. It has been a delight to witness spring melt into summer, and summer dissipate into fall. These 20 weeks have been nothing but extraordinary. It's been a joy to be part of the Native Plant Restoration Team, and an honor to get to document it through these blogs. I am excited to see what lies ahead, but I know that this summer, and the people I've met along the way, will not be forgotten.