03 Dec

Astronomy Assistant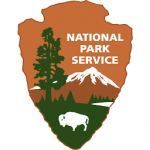 Website Olympic National Park
The Mosaics in Science Internship Program seeks to engage ethnically and racially diverse young professionals in natural resource careers.
Must be a U.S. citizen or permanent resident.
**All Mosaics in Science interns are required to show proof of COVID-19 vaccination**
Stipend: $600/week + housing
Start Date: 05/16/2022
End Date: 10/03/2022
Project Description:
Working in and around the Port Angeles area of Olympic National Park under the Division of Interpretation, Education, and Volunteers, primary emphasis for this internship will be placed on science communication that highlights observations of staff astronomers, research conducted by park scientists in the Division of Resources Management, and data collected by resource managers from regional and national NPS inventorying and monitoring (I&M) programs. The intern will develop and present at least two interpretive programs or products to visitor audiences on multiple occasions throughout the busy summer season, including during scheduled Astronomy Programs (with telescopes) and Full Moon Hikes on Hurricane Ridge. As a member of the park's "Dark Ranger" team, the intern will have opportunities to work closely with astronomers (expert and amateur), field scientists, resource managers, resource interpreters, and visitors to obtain primary and secondary data concerning astronomical phenomena, the health and preservation of the park's naturally dark night skies, and the social, cultural, and ecological impacts of artificial light pollution. Opportunities for participating in fieldwork with park scientists in other biological and physical science disciplines may also be available. The intern will communicate to the public how vital signs revealed through the parks inventory and monitoring (I&M) programs are valuable indicators of ecosystem health, and help educate and prepare the visiting public with the tools and techniques to appreciate, observe, and preserve dark night skies from home.
The intern will gain a basic understanding of the National Park Service (NPS) organizational structure, and of current professional standards concerning the NPS Foundations of Interpretation, including audience-centered engagement (ACE) strategies and dialogic techniques. One area of focus will be learning to work in a team setting with park rangers, interpreters, and educators in a dynamic park operation. The intern will understand and help implement protocols used by park scientists and resource managers for the long-term I&M program. The intern will use hard science data in an interpretive context, both as a training tool for interpretation and education staff, and for public consumption. The project will support the overall goal of communicating science to the public in an effort to bring awareness to important natural and cultural resource issues.
Qualifications:
(a) Degree and/or experience in environmental science, atmospheric science, astronomy, chemistry, geography, geology, physics, mathematics, meteorology, or related disciplines; (b) awareness of resource interpretation methods and goals, particularly for the National Park Service; (c) familiarity with Microsoft Office productivity software and applications.
A personal vehicle is recommended but not required for this position. Applicant must have a valid drivers license and a good driving record. If the intern is required to drive a government-owned vehicle (GOV) for their position, a driving records search may be performed, and the intern's ability to operate a GOV during work hours will be contingent upon the results.
The intern should be willing to live in a small town environment with adjacent rural areas on the relatively isolated Olympic Peninsula, and work day and/or night with colleagues and visitors in remote front country settings at Olympic National Park. The intern should expect outdoor work that sometimes includes walking/hiking on wet, slippery, muddy, and/or uneven and moderately steep trail surfaces during day or night shifts. Unpredictable weather can be windy, rainy, sunny and warm, and/or overcast and cool—all in one day.
To learn more about this position, please click here.