03 Dec

Biology Assistant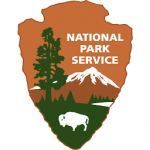 Website Guadalupe Mountains National Park
The Mosaics in Science Internship Program seeks to engage ethnically and racially diverse young professionals in natural resource careers.
Must be a U.S. citizen or permanent resident.
**All Mosaics in Science interns are required to show proof of COVID-19 vaccination**
Stipend: $600/week + housing
Start Date: 05/15/2022
End Date: 1o/02/2022
Project Description:
The intern will be assessing special status species for the park. There are several T&E species, endemic species, and unique species that have not been recently assessed. The intern will be expected to conduct field work and interact with investigators to document the current status of at least five special status species. Spatial data will need to be documented and updated in the park's GIS system. Individual interest on the part of the candidate will be taken into consideration when selecting target species. Specialized training, if needed will be provided as available.
The intern will have an opportunity to observe and participate in a diverse set of daily resource management tasks and duties. These may include field data collection, data management, inventories and documentation, and digital data collection. There will be opportunities to apply GPS/GIS skills, scientific principles, and scientific writing. Experts on staff include biologist/taxonomist (supervisor), GIS, and geologist/paleontologist, and cultural resources (currently vacant, but should be filled by then). This internship provides an opportunity for an intern to learn the day-to-day operations and diverse career opportunities available in resource stewardship.
Qualifications:
Ability to use a computer and familiarity with Microsoft office. Familiarity with special status species, ArcGIS, GPS data collection or data management would be useful, but not required. Should have some familiarity with wilderness travel and backpacking.
The applicant must be a U.S. citizen or U.S. permanent legal resident ("green-card-holder") between the ages of 18 and 30 years old, inclusive, or veterans up to age 35. Prior to starting this position, a government security background clearance will be required.
To learn more about this position, please click here.