03 Dec

Biology Assistant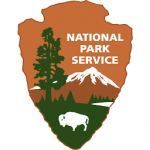 Website Grand Canyon National Park
The Mosaics in Science Internship Program seeks to engage ethnically and racially diverse young professionals in natural resource careers.
Must be a U.S. citizen or permanent resident.
**All Mosaics in Science interns are required to show proof of COVID-19 vaccination**
Stipend: $600/week + housing
Start Date: 05/16/2022
End Date: 08/08/2022
Project Description:

The federally listed endangered sentry milk-vetch is known from only 12 locations in Grand Canyon National Park (GRCA) and is currently facing threats from trampling and climate change. Maschinski et al. (1997) noted that when multiple threats such as trampling and a changing climate occur simultaneously, sentry milk-vetch population numbers could plummet and move closer to extinction. A prompt response is warranted to trigger sentry milk-vetch recovery efforts.
The intern will advance sentry milk-vetch (hereafter referred to as 'SMV') recovery efforts through investigating potential degradation of SMV habitat by large ungulates (i.e. bison), surveying for new SMV populations, engaging the public in education and resource stewardship activities, and sharing findings with decision-makers and stakeholders in a professional setting.
Duties:
– Investigate Potential Degradation of SMV Habitat by Large Ungulates
A herd of bison has expanded their range inside of GRCA boundaries, exponentially increasing from 1 confirmed sighting in 1996 to a current estimated population size of 400 to 600 individuals. In 2016, GRCA began radio tracking bison movements and 19 bison have been collared since project launch. As outlined in the USFWS SMV Recovery Plan (2006), the intern will use bison GPS collar data to help determine where bison are impacting SMV populations and suitable habitat on the North Rim. Through data analyses and on-site observation the intern will summarize SMV habitat degradation by bison, recommend management actions, and present findings to GRCA Science and Resource Management (SRM) Program Managers.
– Population Surveys
The intern will utilize a recently developed SMV suitable habitat model (Nebel 2020) to engage volunteers in SMV population surveys along and directly below the North Rim. These surveys seek to locate undocumented SMV populations.
– Education and Outreach
The intern will join forces with park Interpretation and Resource Education staff to promote rare species conservation by engaging the public (estimated 500+ visitors) in a National Endangered Species Day event (late-May) and resource stewardship (e.g. recruit and direct 2 to 5 volunteers to assist with population surveys). These outreach and education activities will enable the intern to demonstrate effective science communication skills by sharing information on local rare species conservation efforts and educating the public on how they can help protect endangered species. To promote positive youth development through this internship, the intern will also serve as a peer leader to share their work and experiences with other youth interns and youth conservation corps working in the park by providing an opportunity for youth to gain field science experience. Working with park educators, the intern will create and host a mock plant observation and survey event designed to reach families visiting the park and educate park visitors on current park research and career-paths. This activity will then be implemented for school groups visiting the park in upcoming school years. Additionally, the intern work to create social media posts to share information on current park science, SMV, and endangered species.
– Furthermore, the intern will present findings to decision-makers and stakeholders by giving an oral presentation in a professional setting and by developing a manuscript for publication.
Qualifications:
Applicant must be currently seeking an undergraduate or master's degree in biological sciences, natural resources management, or related discipline appropriate to the position. Applicant must have general knowledge of rare species conservation management, ArcGIS, strong oral and written communication skills, and the ability to effectively collaborate. Applicant must be physically fit and willing to conduct fieldwork in rugged terrain within Grand Canyon National Park.
The applicant must be a U.S. citizen or U.S. permanent legal resident ("green-card-holder") between the ages of 18 and 30 years old, inclusive, or veterans up to age 35. Prior to starting this position, a government security background clearance will be required.
To learn more about this position, please click here.