03 Dec

Biology Assistant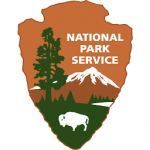 Website Point Reyes National Seashore
The Mosaics in Science Internship Program seeks to engage ethnically and racially diverse young professionals in natural resource careers.
Must be a U.S. citizen or permanent resident.
**All Mosaics in Science interns are required to show proof of COVID-19 vaccination**
Stipend: $600/week + housing
Start Date: 06/06/2022
End Date: 08/29/2022
Project Description:
This proposed project requests one Intern to assist with the San Francisco Area Network (SFAN) Coho and Steelhead Monitoring Program (CSMP) based at Point Reyes National Seashore (PORE). The SFAN CSMP collects vital population data on salmon within PORE and Golden Gate National Recreation Area (GOGA) lands. Coho salmon (Oncorhynchus kisutch) populations are estimated to be at less than 1% of their historic population size within California and the populations residing in GOGA and PORE are considered to be a stronghold against regional population extinction. The Intern will be paired with the SFAN Inventory and Monitoring Program (I&M) fishery biologist in a 12 week (May, 2021 through August, 2021 time frame) biological field assistantship where they will collect vital information on endangered coho salmon and threatened steelhead within PORE and GOGA. By assisting with the SFAN I&M CSMP, the Intern will receive in- depth education on techniques used to monitor endangered coho salmon and threatened steelhead along with other fish species. In addition, members will be exposed to restoration techniques being applied to increase the chance of species survival for the enjoyment of generations to come. As a goal of this position, the Intern will be tasked with an independent project evaluating restoration sites and performing site treatments as needed. The outcome of this work will be to further advance park management understanding of current areas needing restoration treatment and direct treatment where feasible to improve instream habitat conditions for juvenile coho salmon and steelhead. Intern will be integrated into the summer coho and steelhead monitoring team based at PORE. They will work directly with other CSMP staff including the program lead fishery biologist, fisheries technicians, Watershed Stewards Program members, and program volunteers.
During their service term, the Intern will learn fisheries monitoring techniques including but not limited to: seining, electrofishing, juvenile coho habitat typing, snorkel census, water quality monitoring, and tagging. The Intern will be tasked with ensuring all equipment is ready for each field day, collecting field data, verifying collected field data, and data entry. In concert with these ongoing monitoring efforts, the Intern will be assigned an independent restoration assessment project under the guidance of the PORE rangeland ecologist, to evaluate recent restoration activities within PORE. The goal of this position is to continue to develop future resource management professionals in the NPS. The Intern will continue their education by learning field techniques that build off of their previous educational experiences. Young adults often receive education at a conceptual level in the field of natural resource management, but due to socioeconomics or access to wildland areas may never physically experience these techniques in the field. By the end of this position, the Intern will understand issues surrounding threatened and endangered (T&E) species within the park, management techniques used for T&E species recovery, and a mastery of coho and steelhead field monitoring techniques. Without a funded Intern, both PORE and GOGA would not collect the data needed to fully understand the impacts and make management decisions on threatened and endangered aquatic species residing within the park.
Qualifications:
The ideal candidate is able to work independently on complex projects while maintaining open lines of communication with project staff. The most important Intern quality will be the enthusiasm towards field work in the life sciences and a strong work ethic. The Intern would ideally have a degree or working towards a degree in fisheries, freshwater ecology, marine biology, or other life science but it is not necessary for this position. The candidate will ideally be in good physical fitness and can work full days in an outdoor field setting.
The applicant must be a U.S. citizen or U.S. permanent legal resident ("green-card-holder") between the ages of 18 and 30 years old, inclusive, or veterans up to age 35. Prior to starting this position, a government security background clearance will be required.
To learn more about this position, please click here.