03 Dec

Biology Assistant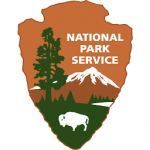 Website Fort Point National Historic Site
The Mosaics in Science Internship Program seeks to engage ethnically and racially diverse young professionals in natural resource careers.
Must be a U.S. citizen or permanent resident.
**All Mosaics in Science interns are required to show proof of COVID-19 vaccination**
Stipend: $600/week + housing
Start Date: 06/13/2022
End Date: 10/31/2022
Project Description:
The intern position would help support the field, lab, and data management activities with the Park's Wetland and Aquatics programs. There would be 3 core projects. The largest component of the intern's duties would be a two-year fish diet study at Redwood Creek that is focused on the food preferences of two federally listed fish: coho salmon and steelhead trout. The intern would be responsible for the final year of non-lethal fish sampling which involves flushing the stomachs of collected fish and then looking at the gut contents under a microscope to identify and count food items. The intern would learn how to capture fish using standard fishery techniques, collect standard fish morphometrics (e.g., length and weight), and develop skills in the use of dichotomous keys to identify invertebrate food items. The second intern project would be dependent on the water year. If we have another dry water year, the intern would be responsible for conducting a water quality profile along the length of Redwood Creek focusing on isolated pools to help evaluate whether physical differences between pools (e.g., substrate characteristics) and location (e.g., steep headwater versus low gradient stream sections) correlate with water quality differences. Collected data includes dissolved oxygen, water temperature and substrate size classes. The final project would be conducting an inventory for the non-native New Zealand mudsnail in the park. Our first park inventory was done in 2019. The intern would assist in resurveying aquatic sites to determine if there are new locations and to determine if there are any changes in distribution where New Zealand mudsnail are currently present. For these three projects, the intern will have primary responsibility for data entry of collected data, conducting QAQC checks of entered data, and creating simple tabular and graphic summaries. The intern would also be able to participate in other monitoring and restoration projects as their interest dictates. The park will be initiating a wetland restoration project to convert a gully into a sheetflow wetland and assistance will be needed to assist in biomonitoring, installation of erosion control, and photo monitoring. There will also be opportunities for marine monitoring of rocky intertidal sites in the summer.
Qualifications:
The ideal candidate for this position would be an energetic, organized and self-motivated individual that is excited to work in the park both in the field and in the office and with diverse groups of people. The candidate should have some background either through work or volunteer experiences or academically in the area of physical science (e.g. hydrology) or biological science especially fisheries, wildlife, or similar discipline. The candidate should be in good physical condition and willing and able to conduct field, office, and lab work.
To learn more about this position, please click here.
Click here to see photos of housing at the site.