03 Dec

Biology Assistant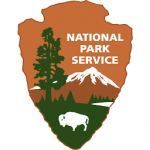 Website Mount Rainier National Park
The Mosaics in Science Internship Program seeks to engage ethnically and racially diverse young professionals in natural resource careers.
Must be a U.S. citizen or permanent resident.
**All Mosaics in Science interns are required to show proof of COVID-19 vaccination**
Stipend: $600/week + housing
Start Date: 05/16/2022
End Date: 10/03/2022
Project Description:
During the last century, the American West lost many of its predators, the impacts of which have cascaded through the ecosystem. The causes of these declines are myriad and include direct human-caused mortality, as well as habitat loss and the creation of substantial barriers to population connectivity. Significant, historical threats such as overharvest and predator control programs have been eliminated; and some carnivore populations are slowly recovering. However, swaths of landscape remain and continue to be fragmented, and climate change poses a novel challenge. Among the carnivore species most at risk are the mid-sized carnivores (i.e. mesocarnivores) including: fisher (Pekania pennanti), wolverine (Gulo gulo), and Cascade red fox (Vulpes vulpes cascadensis). Fishers were extirpated from Washington State by the mid-1900s and are actively being restored through reintroductions. Wolverines were also extirpated from the state in the mid-1900s and there is some recent evidence of recolonization by at least three individuals in the south Cascades, though their status and ability to persist are unknown. Historically, Cascade red fox occurred throughout the Washington and British Columbian Cascade Mountains but their range has contracted to a small portion of the south Cascades, with Mount Rainier National Park providing essential core habitat and habitat connectivity. Mount Rainier National Park has been actively engaged in mesocarnivore monitoring and recovery with the five primary goals listed below. The intern will work as a member of a team, in collaboration with the Cascades Carnivore Project to conduct scat surveys on trails, which will allow MORA to continue to identify species and individuals, and to accomplish the following goals: 1) detect occurrence of fisher, wolverine and Cascade red fox in the park using photos and DNA from scats, hair, and urine samples, 2) estimate the number of Cascade red fox in the park using genetic mark-recapture analysis of genotyped DNA, 3) identify health risks by characterizing parasites in scats, 4) identify key food resources by DNA metabarcoding of scat samples, 5) estimate Cascade red fox home range size and seasonal distribution to identify areas to focus education and outreach efforts and reduce fox habituation, food conditioning and human/wildlife conflicts. Field work requires hiking up to 10 miles per day for multiple consecutive days in a remote, mountainous setting carrying pack that weighs up to 40 pounds. The survey protocol can be viewed here: https://www.cascadescarnivore.org/volunteer
Qualifications:
The intern will work 40-hours per week both independently and as part of a team. Candidates must be able to hike over uneven terrain carrying a 40 pound backpack for up to 15 miles. Successful candidates will: have a keen interest in wildlife and wilderness, be highly motivated and well organized, have excellent verbal and written communication skills, be an enthusiastic learner, be engaging with the public, have experience backpacking and camping, and have a strong commitment to safety. Experience/coursework in ecology, field methods, mammalogy, ornithology, biology, molecular biology, environmental policy, and GIS are highly desired.
The applicant must be a U.S. citizen or U.S. permanent legal resident ("green-card-holder") between the ages of 18 and 30 years old, inclusive, or veterans up to age 35. Prior to starting this position, a government security background clearance will be required.
To learn more about this position, please click here.