03 Dec

Ecology Assistant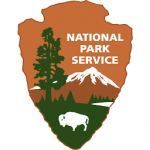 Website Arches National Park
The Mosaics in Science Internship Program seeks to engage ethnically and racially diverse young professionals in natural resource careers.
Must be a U.S. citizen or permanent resident.
**All Mosaics in Science interns are required to show proof of COVID-19 vaccination**
Stipend: $600/week + housing
Start Date: 06/06/2022
End Date: 08/29/2022
Project Description:
This natural resources internship will be shared between the Northern Colorado Plateau Network (NCPN) and Southeast Utah Group (SEUG) National Park Units: Arches, Canyonlands, Hovenweep, and Natural Bridges. The intern will participate in multiple natural resource monitoring projects designed to expose them to a range of ecological field work. Working with NCPN's upland vegetation monitoring program will take them to multiple vegetation communities throughout the Colorado Plateau, including grasslands, pinyon-juniper forests, sagebrush shrublands, alpine forests, and more. They will work in a team following rigorous protocols to collect standard vegetation data. They will have the opportunity to learn plant identification in the field in a variety of ecosystems. The position will require extended periods of camping (up to 8 days), long hikes (up to 10 miles/day), and the ability to operate as part of a team to conduct fieldwork safely in backcountry settings.
At the SEUG parks, the intern will have the opportunity to participate on spring monitoring and raptor monitoring programs. Spring monitoring will be conducted as part of a team and include hiking to remote springs in the parks and following protocols to measure spring discharge and water quality to understand water resources. Raptor monitoring will be conducted as part of a team to survey territory occupancy, nest occupancy, and nesting success at nest sites adjacent to established climbing routes, providing critical data for seasonal climbing closures in ARCH and CANY.
Qualifications:
– Strong interest in plants and plant communities.
– Ability/willingness to hike long distances and camp outdoors for extended periods. – Observation skills.
– GPS/GIS familiarity preferred but not required.
The applicant must be a U.S. citizen or U.S. permanent legal resident ("green-card-holder") between the ages of 18 and 30 years old, inclusive, or veterans up to age 35. Prior to starting this position, a government security background clearance will be required.
To learn more about this position, please click here.