03 Dec

Ecology Assistant – DHA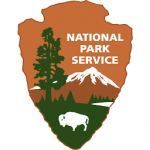 Website Yosemite National Park
The Mosaics in Science Internship Program seeks to engage ethnically and racially diverse young professionals in natural resource careers.
This position requires that the intern be enrolled in a 4-year institute of higher learning. 
Must be a U.S. citizen or permanent resident.
**All Mosaics in Science interns are required to show proof of COVID-19 vaccination**
Stipend: $640/week + housing
Start Date: 05/15/2022
End Date: 08/07/2022
Project Description:
This project is an expansion of the Pollinator Hotshot partnership between Colorado State University and Rocky Mountain National Parks to Yosemite. It will contribute to protocol development for a Service-wide pollinator inventory program, gather much-needed data on the distribution of pollinators within the Park, and increase participation of under-represented groups in natural resource management.
Working in a two person crew, the intern will work for the summer season to document the distribution and abundance of pollinators and plants throughout the Park, net collecting and photographing insects before releasing them back to the wild. Photographs will be uploaded to iNaturalist for crowd-sourced identification. The interns will train with the Pollinator Hotshots in Colorado, then sample from throughout the Park all season. They will lead a group of local interns from UC Merced in 4-5 larger sampling events and host a "Pollinator Week" to work with community volunteers to hunt for the Top Ten Most-Wanted Pollinators of immediate conservation interest. All data will be uploaded to the Pollinator Hotshot dataset in iNaturalist to be incorporated into analyses of pollinator response to climate change in high elevation habitats across western North America. The Yosemite Pollinator Hotshots program is an opportunity to gather critical information on the identity and distribution of pollinators in the park, inform pollinator plant community restorations, encourage minority participation in science and natural resource management, and contribute to the larger effort to conserve and protect pollinators in the network of National Parks.
Qualifications:
This position requires working in rugged mountainous terrain involving steep slopes and thick brush including poison oak, often above 7,000 feet. The applicant must have prior experience collecting biological data in the outdoors and be prepared to work long days in sometimes arduous conditions (hot, wet, mosquitoes, etc.). Applicant must be currently enrolled in or have completed an undergraduate degree in the biological, environmental, or physical sciences. Applicant must have the ability to work independently and in a crew environment. The applicant must be a U.S. citizen or U.S. permanent legal resident ("green-card-holder") between the ages of 18 and 35 years old. Prior to starting this position a government security background clearance will be required.
Desirable qualifications include basic knowledge of insect groups and plant taxa and ability to identify native plants using dichotomous keys, navigate with GPS to locate predetermined points, enter data into mobile data-gathering platforms, work with data in electronic databases and perform QA/QC to ensure data validity, use equipment to document insect and plant diversity (e.g., camera, electronic field data recorder, etc.), collect geospatial data using mobile devices for mapping and monitoring purposes, download geospatial data from an electronic field data recorder into GIS, conduct multi-day backpacking trips in wilderness at high elevations.
To learn more about this position, please click here.