03 Dec

Ecology Assistant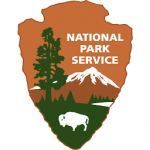 Website Great Smoky Mountains National Park
The Mosaics in Science Internship Program seeks to engage ethnically and racially diverse young professionals in natural resource careers.
Must be a U.S. citizen or permanent resident.
**All Mosaics in Science interns are required to show proof of COVID-19 vaccination**
Stipend: $600/week + housing
Start Date: 05/16/2022
End Date: 08/08/2022
Project Description:
This position is for a Vegetation Monitoring internship with the Great Smoky Mountains National Park Inventory and Monitoring (GRSM I&M) Program, providing an opportunity to work amongst the rich biodiversity of the Smoky Mountains, learning about a wide variety of scientific techniques used to map, measure, and monitor vegetation communities. This intern's core responsibility will be to assist with resampling permanent vegetation plots in the spruce-fir forests. The spruce-fir forests occur on peaks above 5,000 feet, hosting the southern-Appalachian endemic Fraser fir trees, of which 75% of the entire range are protected within Great Smoky Mountains National Park. This NPS-funded project began in 1990 to examine changing dynamics in the spruce-fir forests where balsam wooly adelgid, an invasive insect, killed 90% of overstory Fraser fir trees during the height of infestation in the 1960s.
The intern will learn and use skills in plant identification, collect forestry measurements, field-map, and enter data. Regular tasks will include collecting field data with paper and electronic forms, utilizing plant taxonomy keys to identify plants of the southern Appalachians, navigating on and off-trail in rugged terrain, and several backpacking and camping trips to access remote field sites.
In addition, the intern will have opportunities to assist other work groups or permitted researchers with various scientific tasks within the park. Chosen projects will depend on the interest of the intern, but may include assisting with field data collection for wildlife management, air quality, aquatic monitoring, vegetation management, or fisheries management.
Qualifications:
Academic background in biological sciences. Applicant should be self-motivated, highly organized, and able to follow detailed protocols. Preferred knowledge and skills in ecology/botany/forestry, plant identification and the use of technical plant keys, vegetation sampling methods, map reading and orienteering, and GPS. Must be able to hike in mountainous terrain in hot- humid, cold-rainy, and inclement weather conditions, carrying a backpack and other field equipment that weighs a total of 25 or more pounds. Experience navigating in rugged backcountry, backpacking, and camping in remote locations is preferred.
The applicant must be a U.S. citizen or U.S. permanent legal resident ("green-card-holder") between the ages of 18 and 30 years old, inclusive, or veterans up to age 35. Prior to starting this position, a government security background clearance will be required.
To learn more about this position, please click here.