03 Dec

Geology Assistant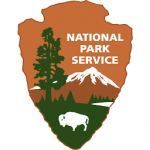 Website San Antonio Missions National Historical Park
The Mosaics in Science Internship Program seeks to engage ethnically and racially diverse young professionals in natural resource careers.
Must be a U.S. citizen or permanent resident.
**All Mosaics in Science interns are required to show proof of COVID-19 vaccination**
Stipend: $600/week + housing
Start Date: 05/09/2022
End Date: 08/01/2022
Project Description:
This position will work with the park archeologist as well as Dr. Evelyn Mitchell of St. Mary's University and other professionals to better understand the limestone formation that sits below Mission Concepcion compound. The project will include mapping and documenting the limestone quarry outside of Mission Concepcion compound. The quarry has been the subject of two charettes with geologists from San Antonio as well as Don Weeks from the regional office and George Venti from the National Cave and Karst Institute as well as architects familiar with the building stone of the missions. The quarry has never been mapped to better understand its original natural state or its multiple episodes of use for stone extraction. The SIP mosaic will complete background research on the geology of the region, the reports from previous charettes and the 1972 archeological report which included some excavations in the quarry area. Park staff will familiarize the intern with the park through tours and field trips. The intern will use traditional hand-mapping tools to map and draw the quarry. They will then work with park staff and other mentors to geo-reference the map. Dr. Evelyn Mitchell will provide orientation to the use of ground penetrating radar tools at the site. If time permits, the park archeologist will work with the intern to do one subsurface excavation to examine the area in more detail. Earlier hypotheses have included a karst formation, and former spring location on the travertine shelf. The final products will be a presentation to staff and the public on their internship and a final report documenting their project, including the map and suggestions for future research.
Qualifications:
Upper level undergraduate or graduate student in geology, physical science, earth science, physical geography. Experience in field mapping and ArcGIS is a plus. Coursework in hydrology and physical geography is also a plus. Intern should be self motivating and able to work independently. The intern should be willing to work in an urban, "inner-city" environment.
The applicant must be a U.S. citizen or U.S. permanent legal resident ("green-card-holder") between the ages of 18 and 30 years old, inclusive, or veterans up to age 35. Prior to starting this position, a government security background clearance will be required.
To learn more about this position, please click here.