03 Dec

Natural Resource Management Assistant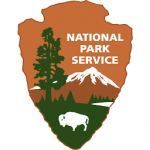 Website North Cascades National Park
The Mosaics in Science Internship Program seeks to engage ethnically and racially diverse young professionals in natural resource careers.
Must be a U.S. citizen or permanent resident.
**All Mosaics in Science interns are required to show proof of COVID-19 vaccination**
Stipend: $600/week + housing
Start Date: 05/30/2022
End Date: 10/17/2022
Project Description:
The goal of an internship with the North Cascades National Park Native Plant Restoration Program is to cultivate skills and knowledge that lay the foundations for leadership in natural resource management. By giving our interns the opportunity to build career skills within the National Park Service we are preparing them to be qualified employees of the NPS or ambassadors for the NPS in other careers. Their time here will help them become stewards of our parks and stronger, more vibrant members of their community. Interns will work with, and be integrated into, the park's Native Plant Propagation and Restoration Program, but the focus of the internship can be tailored to the intern's strengths and interests. Interns may choose to focus on: A) Refining and improving plant propagation techniques; for example, increasing germination rates of difficult-to-grow species, or determining best practices for fertilization on a species-by-species basis. B) Developing a framework for restoration site assessment and monitoring protocols that will result in better long-term colonization by native plants. C) Working with local community groups, including Youth Conservation Corps, to increase awareness and appreciation of native plant communities. Native plant work will include seed collecting, planting, transplanting, and fertilizing native plants. Other work within the Natural Resources Management division may include natural resource surveys, such as in the Soundscapes Monitoring, Cascades Butterfly Project, Dragonfly Mercury Project, or climate-change related vegetation monitoring. Interns will also assist program staff students and volunteers stewardship projects. The intern may help mentor our Youth Conservation Corps enrollees, by sharing their own life experiences and education and demonstrating positive work ethic. Through this multi-faceted experience, interns will develop an in-depth understanding of the Natural Resource Management division and be introduced to the interdivisional work needed to manage the North Cascades National Park Service Complex.
Qualifications:
We are seeking interns who are interested in gaining an understanding of the plants and ecology of the North Cascades, learning about the National Park Service, and who are enthusiastic about working within the local community. Applicants should have strong organizational skills, interest or experience identifying plants, experience camping and backpacking and the ability to work both independently and effectively with a team. Interns must be able to hike up 10 miles, work in inclement weather including rain, snow and heat, and be able to complete the strenuous physical work required for planting and caring for native plants.
The applicant must be a U.S. citizen or U.S. permanent legal resident ("green-card-holder") between the ages of 18 and 30 years old, inclusive, or veterans up to age 35. Prior to starting this position, a government security background clearance will be required.
To learn more about this position, please click here.