03 Dec

Natural Resource Management Assistant – DHA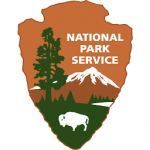 Website Isle Royale National Park
The Mosaics in Science Internship Program seeks to engage ethnically and racially diverse young professionals in natural resource careers.
This position requires that the intern be enrolled in a 4-year institute of higher learning. 
Must be a U.S. citizen or permanent resident.
**All Mosaics in Science interns are required to show proof of COVID-19 vaccination**
Stipend: $64o/week + housing
Start Date: 05/23/2022
End Date: 08/15/2022
Project Description:
Project Description: Isle Royale National Park is a remote and isolated island in Lake Superior that is often viewed as a refugia for species in peril. Pollinator populations are threatened across the globe due to factors such as habitat loss, pesticide use, and climate change. Baseline pollinator data is lacking at Isle Royale because of a lack of resources and experts to identify species, the difficulty of accessing remote locations in the park, and the effort required to collect a comprehensive inventory of pollinators. The Natural Resources division needs a way to document pollinators on Isle Royale's landscape and a citizen science approach has been identified as the best way to carry out this work.
The Mosaics Intern will be responsible for working with Natural Resource and Interpretation Staff to launch a Citizen Science Program focused on pollinators in Summer 2022. The development of this program will be completed in the winter of 2022 by a Scientist in Parks intern. The goal of this program is to engage park visitors in collecting pollinator data and contributing to long term research goals of Isle Royale. Park run Citizen Science projects are new to Isle Royale and the Mosaics intern will manage the project page and incoming data in iNaturalist, use online and in-person platforms previously developed to train citizen scientists, and work with researchers to manage citizen science data (including species identification and organizing in an external database). The intern will create and staff an interactive "pop-up" table that will be used at the visitor centers to communicate the goals of the project and incite interest in participating. Field work will consist of field surveys to supplement and ground truth citizen science data collection. This field work will involve overnight trips documenting pollinators of interest.
The intern will be responsible for independently managing the project and communicating with park staff on project progress. Day to day tasks will involve monitoring the iNaturalist project page, coordinating social media posts, connecting with subject matter experts, distributing an easy pollinator field guide for citizen scientists, field surveys, and working with park staff on project objectives. The SIP intern will have a unique opportunity to work across divisions and with external project partners to implement this Citizen Science Program. The intern will work independently on project tasks, consulting with project managers frequently.
Qualifications:
3rd or 4th year undergraduate student or recent graduate in a Natural Resources, Biology, Ecology, or Environmental Sciences program. Preferred coursework to include: GIS, Biology, Entomology, Zoology, however no specific coursework is required. Experience with hiking and backpacking is ideal, but not necessary. The intern must be able to hike 6-8 miles per day carrying 30-40 lbs, with repeated bending or stooping. The position requires work to be completed both independently and as as part of a team, and the intern must be independently motivated and flexible, with a willingness to ask questions and seek help as needed. The intern should possess an excellent work ethic, have a passion for the outdoors and for working with data and the public, attention to detail, ability to collect high-quality data, and most importantly a positive attitude.
To learn more about this position, please click here.