03 Dec

Natural Resource Management Assistant – DHA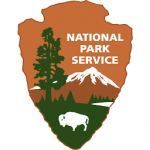 Website Cabrillo National Monument
The Mosaics in Science Internship Program seeks to engage ethnically and racially diverse young professionals in natural resource careers.
This position requires that the intern be enrolled in a 4-year institute of higher learning.
Must be a U.S. citizen or permanent resident.
**All Mosaics in Science interns are required to show proof of COVID-19 vaccination**
Stipend: $640/week + housing
Start Date: 05/30/2022
End Date: 08/22/2022
Project Description:
We propose to set up a fog monitoring system, comprised of cameras, weather stations, and leaf wetness sensors, to understand timing and abundance of fog at the park and determine park locations with the best chance for successful native plant revegetation. An array of 10 cameras will take images of the park every 15 min. The cameras will be placed to cover natural features in the park (i.e., ridges vs. valleys, high vs. low elevation) that may receive variable amounts of fog. Three leaf wetness sensors will be deployed at each weather station site to measure the moisture vegetation is exposed to as the fog rolls through. The intern will be responsible for selecting sites with the assistance of the Chief of Resources and deploying and troubleshooting equipment set up. They will test the effectiveness of the system and develop an SOP on how to retrieve data from the monitoring system. The intern will also organize data from both the wildlife cameras and weather stations/leaf wetness sensors. If time permits, the intern will work on data analysis of the fog monitoring data. We will maintain a database tracking presence/absence of fog through the dry season (April-October) at various sites. Staff will identify areas of the park that can serve as microrefugia by looking at which areas receive significantly more fog and will target those areas for revegetation with rare or unique native plants.
Qualifications:
We would like to support an intern that is interested in using the DHA after graduation. The intern should have course or extra-curricular experience in earth/atmospheric science or biological sciences/ecology. Experience working with data in Excel or RStudio, scientific writing skills, and ability to read and discuss primary literature will help with project success. Successful interns will be self-motivated and interested in troubleshooting both equipment set up and data analysis. Interest in both conducting science and communicating results to park management and the public is valued. The intern can expect to meet with primary and secondary mentors on a weekly basis at minimum and will have assistance in writing up deliverables.
The applicant must be a U.S. citizen or U.S. permanent legal resident ("green-card-holder") between the ages of 18 and 30 years old, inclusive, or veterans up to age 35. Prior to starting this position, a government security background clearance will be required.
To learn more about this position, please click here.