03 Dec

Night Skies Assistant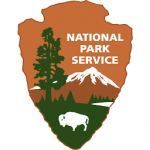 Website Carlsbad Caverns National Park
The Mosaics in Science Internship Program seeks to engage ethnically and racially diverse young professionals in natural resource careers.
Must be a U.S. citizen or permanent resident.
**All Mosaics in Science interns are required to show proof of COVID-19 vaccination**
Stipend: $600/week + housing
Start Date: 06/12/2022
End Date: 10/30/2022
Project Description:
The stunning night sky of Carlsbad Caverns National Park draws visitors from around the world. But this resource is threatened by unshielded lights on rapidly expanding nearby oil and gas development. This internship will measure current sky brightness levels, document the growth of point source lights in the Permian Basin, create materials to help educate the public about the importance of the night sky, support the park's International Dark Sky Park (IDSP) application, and help both the park and neighboring agencies make informed management decision about visual resource protection.
This project will document point sources of lights in the basin by photographing the nighttime horizon as seen from selected viewpoints within the park. For each point, multiple photos will be stitched together to create a record that can be used to illustrate and document changes to the nighttime viewscape. The intern will draft a standard operating procedure (SOP), so the photo documentation can be repeated in future years.
Using a computer-controlled CCD-cooled camera on a telescope mount, the intern will conduct monthly sky brightness monitoring. Following established SOPs, they will capture images that cover the entire sky and submit the data to the Natural Sounds and Night Skies Division (NSNSD) for analysis.
This data will be an important part of the park's International Dark Sky Park application. The intern will be a key member of the park's IDSP team, giving them an opportunity to participate in a cross-divisional committee.
The intern will gain experience in communicating results to different audiences. They will write social media posts about the night sky, engage with the local community by giving a presentation about their work, and draft a 1-page night sky briefing statement for local leaders.
Qualifications:
A highly-qualified applicant will have a demonstrated interest in the night sky and experience with astrophotography. Applicants should be familiar with camera equipment and image manipulation software such as Photoshop. The applicant must be comfortable hiking cross-country in a rugged mountain environment in dark conditions. The applicant should be able to work well independently and as a team, both in the office and in the field with minimal supervision. Experience with GIS is highly desired, but not required. The applicant should be able to communicate effectively in writing and orally. The applicant must have a valid driver's license and a good driving record. Prior to starting this position a government security background clearance will be required. Online training for computer access may also be required prior to starting this position.
The applicant must be a U.S. citizen or U.S. permanent legal resident ("green-card-holder") between the ages of 18 and 30 years old, inclusive, or veterans up to age 35. Prior to starting this position, a government security background clearance will be required.
To learn more about this position, please click here.