03 Dec

Science Communication Assistant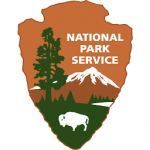 Website Boston Harbor Islands National Recreation Area
The Mosaics in Science Internship Program seeks to engage ethnically and racially diverse young professionals in natural resource careers.
Must be a U.S. citizen or permanent resident.
**All Mosaics in Science interns are required to show proof of COVID-19 vaccination**
Stipend: $600/week + housing
Start Date: 05/16/2022
End Date: 08/08/2022
Project Description:
The intern will work with a team of mentors and colleagues to develop and implement a strategy for communicating complex research on coastal vulnerability modeling of the Boston Harbor Islands National Recreation Area (BOHA). Working with the park resource management lead, regional science communication specialists, and researchers from Boston University's Department of Earth and Environment, the intern will develop coastal vulnerability maps, graphics, and a Story Map that will communicate the key results of studies to park managers, interpreters, and the public in order to engage management partners and the public in climate change adaptation planning.
Specific duties will include assisting with the establishment of a small project team, participating in developing a communications strategy, creating an online Story Map to serve as the information hub for coastal vulnerability studies at BOHA, creating map, graphical, and text products that communicate the results of studies in easy-to- understand language and graphics, and presenting draft and final versions of the communication products to park management partner audiences. In order to do this work, the intern will spend time with the Boston University researchers
Qualifications:
The intern must have experience and a passion for science communication, experience and coursework using ESRI GIS software, including ArcMap desktop and Arc GIS Online, and skills and experience in graphic design software (such as Adobe Illustrator). In addition, the intern must have some coursework and interest in environmental and geo-sciences (oceanography, geomorphology or geology).
To learn more about this position, please click here.