04 Dec

SCIENCE COMMUNICATION ASSISTANT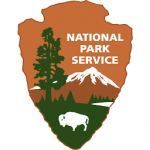 Website Golden Gate National Recreation Area
The Mosaics in Science Internship Program seeks to engage ethnically and racially diverse young professionals in natural resource careers.
Must be a U.S. citizen or permanent resident.
**All Mosaics in Science interns are required to show proof of COVID-19 vaccination**
Stipend: $600/week + housing
Start Date: 05/23/2022
End Date: 08/15/2022
Project Description:
The San Francisco Bay Area Inventory and Monitoring Network (SFAN) manages 13 long-term monitoring programs across five national parks, including Point Reyes National Seashore, Golden Gate National Recreation Area, Muir Woods National Monument, Pinnacles National Park, and John Muir National Historic Site. These 'vital signs' monitoring programs, including spotted owls, western snowy plovers, rocky intertidal communities, plant communities, coho salmon, and water quality, to name a few, give us valuable information about the health of park ecosystems and how that health is changing over time. The intern will be an integral part of the network's Science Communication Team, which helps to spread the word about the network's monitoring work, and what scientists are learning from it, to parks and the public. Besides participating in regular network and team meetings, the intern's primary duties will involve producing sets of web and social media-based communication materials about their experiences with 3-4 of the network monitoring programs. They will join monitoring program leads/teams in the field for several days apiece. They'll spend some of their field time as a member of the monitoring team, learning about and participating in program specific monitoring activities and assisting with data collection where possible. For the remainder of their field days, the intern will be responsible for recording and documenting their experiences and the work of the monitoring teams via their preferred medium (photography, videography, audio, drawing/painting/illustration). Network and/or partner-owned photo, video, and audio equipment will be available for intern use as needed. Back in the office, the intern will consider what resonated with them about the monitoring programs, work with the Science Communication Team to set goals and plan out their projects, and assemble their finished communication products. They will also use Adobe products and NPGallery, the National Park Service's digital asset management system, to edit and catalog the source materials they collected in the field for future use.
Qualifications: 
A bachelor's degree is recommended but not required, as is some experience working outdoors. Some combination of natural sciences and communication/science communication, journalism, graphic design, and/or fine art coursework or experience is preferred. A science communication portfolio/work samples may be requested. The intern should also have strong writing and communication skills, a positive attitude, a willingness to learn, and the ability to work both independently and as part of a team.
Click here to see photos of housing at the site.